Cheap Bail Bonds Hialeah
Leslie Trista-Wright Bail Bonds for all Miami and Ft Lauderdale Jails. Dade and Broward.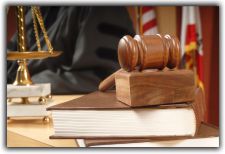 Cheap Bail Bonds in Hialeah are definitely LIFELINES! Everyone knows that when bail bonds of any kind are needed, they are needed urgently. That is exactly why you need this particular Bail bond agent, the skilled, compassionate Bondsman, Leslie Trista-Wright, Bail Bond Agent. This Bondsman has formulated a convenient option for payment of bail bonds, called THE EZ PAYMENT PLAN. Make contact and find out if you qualify for such a payment option which will automatically put you on the road to your freedom.
We will guide you through the process and make it much easier on you. You will be treated with courtesy and respect.

Local bail bondsmen allow us to serve and provide 24/7 bail bonds covers Miami-Dade and Broward Counties.
Call us today at 305-381-5245 to speak to a bail bonds agent right away!

Why Choose Leslie Trista-Wright Bail Bonds?
Cheap Bail Bonds Hialeah - Leslie Trista-Wright Bail Bonds is the top Bail Bonds Agency in South Florida.

At Leslie Trista-Wright Bail Bonds, We Offer:
Over-the-phone bail bonds
E-Z Payment Plans
Financing available to qualified applicants... We work hard to get you OUT!
Cheap Bail Bonds Hialeah - Leslie Trista-Wright Bail Bonds
Call us at 305-381-5245 24 hours a day, 7 days a week!!!
Now that you need cheap bail bonds, do not delay the call to Leslie Trista-Wright, the agent who has dedicated a tremendous amount of time to benefiting arrest ted persons by seeing them through from start to finish line. You will be hard pressed to find a more outstanding and compassionate Bail Bond Agent, than Leslie Trista-Wright. This Agent is fully licensed and has the necessary practical experience and relevant administrative resources, to competently handle all of your bail issues. A Bail Bond will be posted for you or your loved one, with urgency. Count on Leslie Trista-Wright Bail Bond Agent, whenever you need cheap Bail Bonds in Hialeah.
Place yourself at a clear advantage by choosing the fully licensed bail bond agent, Leslie Trista-Wright, without an ounce of hesitation. Expect a flawless work performance when you hire this bail bond agent, for cheap bail bonds for Hialeah posting. Moreover, expect fast release from jail! Here is a prominent Florida wide bail bond agent, one with tremendous practical bail bond experience, one who has steadfastly served and benefited countless arrested persons and clients, or many years, and who knows how to get you out of jail fast and affordably. Your rights will be clearly explained to you. Your rights will be fully protected. Without a doubt, your freedom is of paramount importance to you and to your family as well. Anyone can get into trouble with the law! Fortunately, professional help awaits you here! Make contact now; ask about the convenient easy payment plan, designed to assist those in an adverse financial situation.
Cheap Bail Bonds Hialeah - Bail Bonds 24 Hours a Day, 7 Days a Week
This doesn't have to be your loved one. Call Leslie Trista-Wright, Bail Bond Agent, where help awaits you, 24 hours a day, 7 days a week. The EZ Payment Plan may be available to you, in a time of need. Call 305-381-5245. We can help!
When you are in need of cheap bail bonds in Hialeah, look no further. We serve all areas of South Florida, so give us a call today.