Affordable Bail Bond Miami Beach Florida
Leslie Trista-Wright Bail Bonds for all Miami and Ft Lauderdale Jails. Dade and Broward.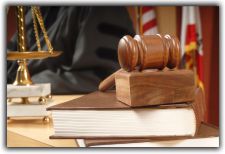 Now that you need an affordable Bail Bond a Miami Beach Florida Bondsman, Leslie Trista-Wright, is ready to serve you exceptionally well. Hire this accomplished Bail Bond Agent and you will never regret doing so as the results will be more than pleasing and the payment options will be excellent. Whether you need a bail bond for yourself or for a loved one, the agent to call is Leslie Trista-Wright. With such a highly experienced and genuinely compassionate Bail Bond Agent handling your bail issues, you can look forward to fast release. An easy payment plan may be available to you. Few a other agents make bail affordable.

We will guide you through the process and make it much easier on you. You will be treated with courtesy and respect.

Local bail bondsmen allow us to serve and provide 24/7 bail bonds covers Miami-Dade and Broward Counties.
Call us today at 305-381-5245 to speak to a bail bonds agent right away!

Why Choose Leslie Trista-Wright Bail Bonds?
Affordable Bail Bond Miami Beach Florida - Leslie Trista-Wright Bail Bonds is the top Bail Bonds Agency in South Florida.

At Leslie Trista-Wright Bail Bonds, We Offer:
Over-the-phone bail bonds
E-Z Payment Plans
Financing available to qualified applicants... We work hard to get you OUT!
Leslie Trista-Wright Bail Bonds
Call us at 305-381-5245 24 hours a day, 7 days a week!!!
Helpful support workers, here at the office of Leslie Trista-Wright, Bail Bond Agent par excellence, will outline how the EZ Payment Plan operates to make bail more affordable for clients. Do not hesitate to make contact with Leslie Trista-Wright, the fully licensed Bail Bond Agent who offers various payment options to persons in adverse economic situations. This Bail Bond Agent, will go the extra mile to ensure that your rights are fully protected. Upon hiring Leslie Trista-Wright, expect bail bond service that is first-class and way beyond your highest expectations. One will be hard pressed to find a Bail Bond Agent, who is as hardworking and as reliable and as highly experienced as this agent, well-known for providing an affordable bail bond in Miami Beach, Florida.
Affordable Bail Bond Miami Beach Florida 24 Hours a Day, 7 Days a Week
As soon as you contact Leslie Trista-Wright, discuss the matter of your bail bond payment options, forthwith. All within the agent's power, will be done, to facilitate you in every imaginable way. By placing your entire bail bond preparation and final posting service, in the competent hands of this well-respected and compassionate Bail Bond Agent, there will be no hassles. Expect hard work and effort to be put in towards getting you or your loved one out of jail fast. If the EZ Payment Plan option is available to you, and it will be if you are in an unfavorable financial situation, a bond will be prepared and posted as soon as possible. Call Leslie Trista-Wright, where knowledgeable support workers are always standing by, 24 hours a day, 7 days a week, ready to point you in the direction of an affordable bail bond for Miami Beach, Florida posting.