Affordable Bail Bond Miami FL

Leslie Trista-Wright Bail Bonds for all Miami and Ft Lauderdale Jails. Dade and Broward.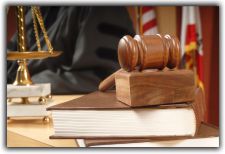 It is comforting to know that an affordable Bail Bond in Miami FL is a strong possibility, when you hire the esteemed services of Leslie Trista-Wright, a highly experienced Bail Bond Agent serving South Florida for many years. You are assured of the expert help that you urgently need. Your Agent will put in hard work to ensure that you get out of jail fast. Make no mistake, Leslie Trista-Wright is the trustworthy professional to call, in the face of your predicament. Remember that an EZ Payment Plan may be available. Call for info.

We will guide you through the process and make it much easier on you. You will be treated with courtesy and respect.

Local bail bondsmen allow us to serve and provide 24/7 bail bonds covers Miami-Dade and Broward Counties.
Call us today at 305-381-5245 to speak to a bail bonds agent right away!

Why Choose Leslie Trista-Wright Bail Bonds?
Affordable Bail Bond Miami FL - Leslie Trista-Wright Bail Bonds is the top Bail Bonds Agency in South Florida.

At Leslie Trista-Wright Bail Bonds, We Offer:
Over-the-phone bail bonds
E-Z Payment Plans
Financing available to qualified applicants... We work hard to get you OUT!
Leslie Trista-Wright Bail Bonds
Call us at 305-381-5245 24 hours a day, 7 days a week!!!
Securing that affordable bail bond in Miami FL is not difficult, if you have the Telephone Number and details of an outstanding Bail Bond Agent, like Leslie Triosta-Wright, at your finger tips. There is absolutely no doubt, that a highly experienced, professional, very reliable and knowledgeable Bail Bond Agent, can be your life line at such a difficult time. All of your questions will be promptly answered when you speak with the helpful and courteous support staff, of Bail Bond Agent, Leslie Trista-Wright. This highly respected Bail Bond Agent serves throughout both Dade and Broward County. It takes little to get into trouble with the law. Fortunately there is help available to you. Get a cheap bond posted; call!
Affordable Bail Bond Miami FL 24 Hours a Day, 7 Days a Week
This doesn't have to be your loved one. Call Leslie Trista-Wright Bail Bonds, where we have agents standing by 24 hours a day, 7 days a week, ready to finance you in a time of need. Call 305-381-5245. We can help!
When you are in need of a bail bond in Miami, you need an agency that is local to you. We serve all areas of South Florida, including Miami and Fort Lauderdale.