Affordable Bail Bond North Miami Beach
Leslie Trista-Wright Bail Bonds for all Miami and Ft Lauderdale Jails. Dade and Broward.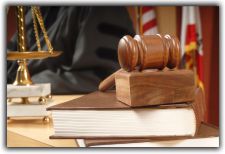 Perhaps you did not know that an affordable Bail Bond in North Miami Beach can be prepared and posted for you or your loved one, quickly and effectively, by Bondsman, Leslie Trista-Wright. Simply call and request Bail Bond Service. Helpful staff workers await your call. Take advantage of the bail service offered by this outstanding Bondsman who has covered north Miami Beach for many years. Do not hesitate to hire this effective Bail Bond service; it is your lifeline. Service operates at all times day or night, week or weekend, 24/7 and an EZ Payment Plan option is available to clients facing poor financial prospects.

We will guide you through the process and make it much easier on you. You will be treated with courtesy and respect.

Local bail bondsmen allow us to serve and provide 24/7 bail bonds covers Miami-Dade and Broward Counties.
Call us today at 305-381-5245 to speak to a bail bonds agent right away!

Why Choose Leslie Trista-Wright Bail Bonds?
Bail Bond in Dade - Leslie Trista-Wright Bail Bonds is the top Bail Bonds Agency in South Florida.

At Leslie Trista-Wright Bail Bonds, We Offer:
Over-the-phone bail bonds
E-Z Payment Plans
Financing available to qualified applicants... We work hard to get you OUT!
Leslie Trista-Wright Bail Bonds
Call us at 305-381-5245 24 hours a day, 7 days a week!!!
Here at the office of Bail Bond Agent, Leslie Trista-Wright, all clients are given undivided attention and one-on-one counsel. As soon as you are greeted, you will sense the willingness to assist you and put you at ease. Whether you are calling on behalf of a loved one or due to your own situation, expect great compassion to be extended to you and your family. Prompt answers to all of your questions will be forthcoming. You can expect sound professional advice. You will be put through to Bail Bond Agent, Leslie Trista-Wright, the astute Bail Bond Agent who has already hugely benefited numerous persons facing the ordeal that you now face and needing an urgent bail bond and an affordable service charge. Trust us when we tell you that a more affordable bail bond North Miami Beach service, is nowhere to be found.
Bail Bonds 24 Hours a Day, 7 Days a Week
It may be your loved one who needs service. If so, call Bondsman Leslie Trista-Wright. Bail Bond service will assist your cause in every way; fast release can be expected. Agents are standing by, 24 hours a day, 7 days a week, ready to outline to you, the affordable payment plan formulated by Bail Bond Agent, Leslie Trista-Wright, to help you hugely in a time of need. Call 305-381-5245, immediately. You will receive professional help! When you need of an affordable bail bond in North Miami Beach, you need an agent who is local to you and you have now found such an agent, Leslie Trista-Wright. This agent competently South Florida, preparing and posting affordable bail bonds. With your bond posted, you will get out of jail fast and be free to work and return to your family, while you await trial or follow-up with law enforcement officials.