Affordable Bail Bonds Kendall
Leslie Trista-Wright Bail Bonds for all Miami and Ft Lauderdale Jails. Dade and Broward.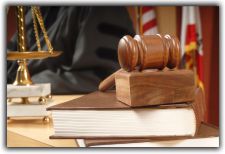 Affordable Bail Bonds for Kendall clients are life lines. There is a Bail Bond Agent ready to prepare and post any kind of Bail Bond for an arrested person, regardless of complications surrounding arrest. It makes sense to act quickly when you are arrested or when arrest in imminent. Early action rewards. Trust Leslie Trista-Wright to protect your rights. Freely discuss your situation with your Bail Bond Agent. Professional guidance and advice will be forthcoming. With 24/7 availability, you will have nothing to worry about.

We will guide you through the process and make it much easier on you. You will be treated with courtesy and respect.

Local bail bondsmen allow us to serve and provide 24/7 bail bonds covers Miami-Dade and Broward Counties.
Call us today at 305-381-5245 to speak to a bail bonds agent right away!

Why Choose Leslie Trista-Wright Bail Bonds?
Bail Bond in Dade - Leslie Trista-Wright Bail Bonds is the top Bail Bonds Agency in South Florida.

At Leslie Trista-Wright Bail Bonds, We Offer:
Over-the-phone bail bonds
E-Z Payment Plans
Financing available to qualified applicants... We work hard to get you OUT!
Leslie Trista-Wright Bail Bonds
Call us at 305-381-5245 24 hours a day, 7 days a week!!!
At Leslie Trista-Wright Bail Bonds, we care about your freedom. Give us a call and ask about our E-Z payment plan. Our professional agents are standing by 24/7, ready to assist you with all your bail bonds needs.
It is the Court, a Judge or Magistrate who sets the amount of bail that each defendant must pay. Many factors are review in arriving at the figure. They include the nature and seriousness of the charges, the weight of the evidence, the character of the defendant and history. The overall flight risk of the defendant is carefully considered. Count on Leslie Trista-Wright, the highly experienced Bail Bond Agent, to represent you in an unbiased manner. Expect much work and effort to be put in, to get you released as soon as possible. Do not hesitate to contact this dedicated Bail Bond Agent, whenever you need affordable Bail Bonds in Kendal or in surrounding areas. Call today for Bail Bond Service: 305-381-5245.
Bail Bonds 24 Hours a Day, 7 Days a Week
This doesn't have to be your loved one. Call Leslie Trista-Wright Bail Bonds, where we have agents standing by 24 hours a day, 7 days a week, ready to finance you in a time of need. Call 305-381-5245. We can help!
When you are in need of affordable bail bonds in Kendall, look no further. We serve all areas of South Florida, so give us a call today.