Affordable Bail Bonds North Miami Beach
Leslie Trista-Wright Bail Bonds for all Miami and Ft Lauderdale Jails. Dade and Broward.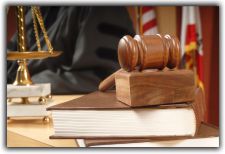 Affordable Bail Bonds in North Miami Beach from Bondsman, Leslie Trista-Wright, are considered a true blessing! Contact this compassionate Bail Bond Agent and arrange for a payment plan that you can honor. If your economic situation is adverse, you will most likely qualify for the special Easy Payment Plan. That way, a bond can be cost-effectively posted on your behalf. Such a bond will be your best lifeline, as a struggling defendant, facing an unfortunate situation. there is absolutely no doubt that Bail Bond Agent, Leslie Trista-Wright, has tremendously benefited numerous clients. You can like wise benefit!

We will guide you through the process and make it much easier on you. You will be treated with courtesy and respect.

Local bail bondsmen allow us to serve and provide 24/7 bail bonds covers Miami-Dade and Broward Counties.
Call us today at 305-381-5245 to speak to a bail bonds agent right away!

Why Choose Leslie Trista-Wright Bail Bonds?
Bail Bond in Dade - Leslie Trista-Wright Bail Bonds is the top Bail Bonds Agency in South Florida.

At Leslie Trista-Wright Bail Bonds, We Offer:
Over-the-phone bail bonds
E-Z Payment Plans
Financing available to qualified applicants... We work hard to get you OUT!
Leslie Trista-Wright Bail Bonds
Call us at 305-381-5245 24 hours a day, 7 days a week!!!
Bail Bond Agent, Leslie Trista-Wright has maintained a reputation for professionalism and reliability. Hire this agent, now! Confidently approach the compassionate Bail Bond Agent, Leslie Trista-Wright and place yourself at a clear advantage. You cannot go wrong, when you wisely choose such exceptionally focused Bail Bond Service. Plus, Leslie Trista-Wright has benefited many defendants, by making available, the Easy Payment Plan. Do not g forget that it is very helpful to have all of your details and personal documents and those of the arrested person, close at hand. This way, the work of your bondsman will be greatly facilitated and your chances of early release from custody will be enhanced. Do not hesitate to call 305-381-5245 now! Affordable Bail Bonds for North Miami Beach, await you here; they are real lifelines!
Clients are constantly praising Leslie Trista-Wright for professional, focused bail bond service. Over the years, many positive client testimonials have been published, which comment on the ability of Leslie Trista-Wright to professionally handle of all types of bail bond matters and bring in outstanding results. You can expect this astute Bail Bond Agent to explain your rights to you and also to fully protect your rights. You need an experienced, fully licensed Bail Bond Agent, when you are arrested. Here is an agent who will get out of jail fast. Why are you still searching for professional bail bond service, when you have found first-class bail bond service here? Gather documents as relevant and discuss payment plans with this helpful agent who makes sure that affordable bail bonds in North Miami Beach are accessible to those in need.
Bail Bonds 24 Hours a Day, 7 Days a Week
This doesn't have to be your loved one. Call Leslie Trista-Wright Bail Bonds, where we have agents standing by 24 hours a day, 7 days a week, ready to finance you in a time of need. Call 305-381-5245. We can help! When you are in need of Affordable Bail Bonds North Miami Beach, look no further. We serve all areas of South Florida, so give us a call today.