Affordable Bail Bondsman Miami Dade
Leslie Trista-Wright Bail Bonds for all Miami and Ft Lauderdale Jails. Dade and Broward.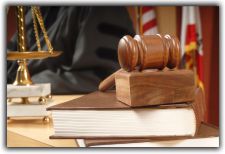 Prompt and personal service is what you can expect from your affordable Bail Bondsman in Miami Dade County or Broward County, Leslie Trista-Wright. Here is a Bondsman with tremendous experience and knowledge, who can professionally guide and advise you in an unbiased manner. You need this assistance now and you can access it easily by hiring Leslie Trista-Wright, Bail Bond Agent of distinction. Call now and meet later in person. This is a golden opportunity to get a lifeline a Bail Bond, correctly prepared and posted.

We will guide you through the process and make it much easier on you. You will be treated with courtesy and respect.

Local bail bondsmen allow us to serve and provide 24/7 bail bonds covers Miami-Dade and Broward Counties.
Call us today at 305-381-5245 to speak to a bail bonds agent right away!

Why Choose Leslie Trista-Wright Bail Bonds?
Bail Bond in Dade - Leslie Trista-Wright Bail Bonds is the top Bail Bonds Agency in South Florida.

If your loved one has just been arrested, we know it can be a very stressful and agonizing time. That's why we're available any time of the day or night to help you. Call us at 786.260.2374.

At Leslie Trista-Wright Bail Bonds, We Offer:
Over-the-phone bail bonds
E-Z Payment Plans
Financing available to qualified applicants... We work hard to get you OUT!
Leslie Trista-Wright Bail Bonds
Call us at 786.260.2374 24 hours a day, 7 days a week!!!
Past clients of the affordable Bail Bondsman serving Miami Dade, Leslie Trista-Wright, praise the flawless bond preparation work and overall competence, of this highly experienced Bail Bond Agent. So would you! There is absolutely no doubt, that this is the ideal professional Bail Bond Agent to entrust with your bail issues. Bail Bonds are usually needed urgently and this Bail Bond Agent, when hired, works with a sense of mission. Your rights will be fully protected and you will receive great emotional and moral support. All professional courtesies will be extended. If you are unfortunately financially unsound, an easy payment plan may be available for your use. This matter may be discussed with your caring Bondsman, Leslie Trista-Wright. Call today and find out how an easy payment plan can help you. Dial: 786.260.2374.
Bail Bonds 24 Hours a Day, 7 Days a Week
This doesn't have to be your loved one. Call Leslie Trista-Wright Bail Bonds, where we have agents standing by 24 hours a day, 7 days a week, ready to finance you in a time of need. Call 786.260.2374. We can help!
When you are in need of an affordable bail bondsman in Miami Dade, look no further. We serve all areas of South Florida, so give us a call today.