Affordable Bail Miami Florida
Leslie Trista-Wright Bail Bonds for all Miami and Ft Lauderdale Jails. Dade and Broward.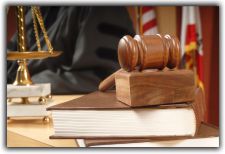 Affordable Bail in Miami Florida, like anywhere else, is always urgently needed by the arrested person. That is why it is important to hire an efficient and highly experienced bondsman, like Leslie Trista-Wright. A more highly respected, ethical and compassionate Bondsman, you will hardly find in South Florida. Confidently count on Leslie Trista-Wright to get you out of jail with an affordable payment plan and to do so extremely quickly as well. Why search for affordable bail options, when Bondsman Leslie Trista-Wright offers various helpful payment arrangements. Make contact and discuss payment plans, today! Professional guidance and an EZ payment Plan will help you hugely and t you have found both, here!
We will guide you through the process and make it much easier on you. You will be treated with courtesy and respect.

Local bail bondsmen allow us to serve and provide 24/7 bail bonds covers Miami-Dade and Broward Counties.
Call us today at 305-381-5245 to speak to a bail bonds agent right away!

Why Choose Leslie Trista-Wright Bail Bonds?
Bail Bond in Dade - Leslie Trista-Wright Bail Bonds is the top Bail Bonds Agency in South Florida.

At Leslie Trista-Wright Bail Bonds, We Offer:
Over-the-phone bail bonds
E-Z Payment Plans
Financing available to qualified applicants... We work hard to get you OUT!
Leslie Trista-Wright Bail Bonds
Call us at 305-381-5245 24 hours a day, 7 days a week!!!
There is no need to waste precious time looking for affordable bail in Miami Florida, now that you are aware of the Bondsman with a positive reputation and a very outstanding track-record for genuine professionalism and reliability. Expect satisfactory bail results, from the highly praised Bail Bond Agent, Leslie Trista-Wright. This fully licensed, fully licensed Bail Bond Agent has all of the important advocacy skills and modern administrative resources to professionally guide you and make proper arrangements for the posting of a bail bond that will be affordable for you. With the full support of Leslie Trista-Wright, Bail Bond Agent of distinction, there will be nothing for you to worry about. Your experienced bail bond agent provides clients with bail bond service 24 hours a day, 7 days a week.
In Miami, finding a bail bond agent who will prove to be dedicated and highly focused on the service of clients, is only possible when one chooses the esteemed Bail Bond Agent, Leslie Trista-Wright. Few bail bond agents offer any type of easy payment options. As soon as you approach this bondsman, Leslie Trista-Wright, you will sense a real willingness to assist you from start to finish. You will receive one-on-one counseling, great courtesy and respect and a convenient plan will be outlined to you. Over the years, Leslie Trista-Wright has tremendously benefited m many arrested persons. without a doubt, this hardworking Bail Bond Agent will fully protect your rights. You need an experienced, Bondsman when you want to get out of jail fast with a service for affordable bail in Miami, Florida. You have found one here! Why continue searching for an affordable bail bond service? Hire this agent, now!
Bail Bonds 24 Hours a Day, 7 Days a Week
This doesn't have to be your loved one. Call Leslie Trista-Wright Bail Bonds, where we have agents standing by 24 hours a day, 7 days a week, ready to finance you in a time of need. Call 305-381-5245. We can help! When you are in need of affordable bail in Miami Florida, look no further. We serve all areas of South Florida, so give us a call today.