Affordable Bondsman Miami Beach
Leslie Trista-Wright Bail Bonds for all Miami and Ft Lauderdale Jails. Dade and Broward.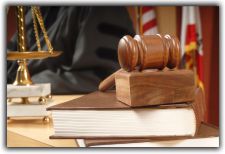 Book focused bail bond service from an affordable Bondsman in Miami Beach, Leslie Trista-Wright and you could possibly be out of jail faster than you can imagine. There is absolutely no doubt that Bondsman Leslie-Trista-Wright offers a well-established and most affordable bail bond service. This service will prove effective for you or your loved one. It is of paramount importance, that you make contact immediately an arrest is made. Hire Leslie Trista-Wright, Bail Bonds Agent par excellence, and you can expect one-on-one counsel and full attention to your matter, at all times. Quickly and carefully gather all relevant documents!

We will guide you through the process and make it much easier on you. You will be treated with courtesy and respect.

Local bail bondsmen allow us to serve and provide 24/7 bail bonds covers Miami-Dade and Broward Counties.
Call us today at 305-381-5245 to speak to a bail bonds agent right away!

Why Choose Leslie Trista-Wright Bail Bonds?
Affordable Bondsman Miami Beach - Leslie Trista-Wright Bail Bonds is the top Bail Bonds Agency in South Florida.

At Leslie Trista-Wright Bail Bonds, We Offer:
Over-the-phone bail bonds
E-Z Payment Plans
Financing available to qualified applicants... We work hard to get you OUT!
Affordable Bondsman Miami Beach - Leslie Trista-Wright Bail Bonds
Call us at 305-381-5245 24 hours a day, 7 days a week!!!
You automatically place yourself at a clear advantage, when you hire the well-respected and most affordable Bondsman for Miami Beach, coverage, Leslie Trista-Wright. With this type of support, you will experience peace of mind. Here is an accomplished Bondsman, who offers highly professional bail service, 24/7. Moreover, this Bondsman makes available to all clients who qualify, several convenient payment options. Ask about the helpful EZ Payment Plan. Your Bail Bond Agent, the caring and compassionate Leslie Trista-Wright, is ready to provide details on this special payment plan, which has served many arrested persons, exceptionally well. If your economic situation is unsatisfactory, you may be able to access this option. All major credit cards and over-the-phone arrangements are honored.
Here is a well-established Bail Bond Agent, ready to go the extra mile to secure fast release of anyone arrested and held in police custody. Confidently hire this highly experienced Bail Bond Agent and an affordable Bondsman for Miami Beach Service will be yours! Call today for further details and for expedited service. A bail bond ensures the appearance of a c defendant in a court. The way the bail process operates will be explained to you, the arrested person, and your family and loved ones, if they are interested. Your bail bond request can be processed over the telephone. You will be asked to meet with the Bail Bond Agent at a later time. Why look for service, when this agent can serve you very well?
Affordable Bondsman Miami Beach - Bail Bonds 24 Hours a Day, 7 Days a Week
This doesn't have to be your loved one. Call Leslie Trista-Wright Bail Bonds, where we have agents standing by 24 hours a day, 7 days a week, ready to finance you in a time of need. Call 305-381-5245. We can help! When you are in need of an affordable bail bondsman in Miami Beach, look no further. We serve all areas of South Florida, so give us a call today.