Aventura Bail
Leslie Trista-Wright Bail Bonds for all Aventura Bail, Miami and Ft Lauderdale Jails. Dade and Broward.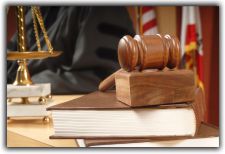 A fully licensed Aventura Bail Bond Agent is ready to put in the necessary hard work to get you out of jail quickly. As soon as you are arrested, call Leslie Trista-Wright. Professional bail bond service awaits you here! With this outstanding bondsman serving you exceptionally well and cost-effectively, there will be nothing for you to worry about. Count on Leslie Trista-Wright, who has competently served Broward County and Miami-Dade County for many years, to bring you the results you seek, regaining of your freedom.

We will guide you through the process and make it much easier on you. You will be treated with courtesy and respect.

Local bail bondsmen allow us to serve and provide 24/7 bail bonds covers Miami-Dade and Broward Counties.
Call us today at 305-381-5245 to speak to a bail bonds agent right away!

Why Choose Leslie Trista-Wright Bail Bonds?
Aventura Bail - Leslie Trista-Wright Bail Bonds is the top Bail Bonds Agency in South Florida.

At Leslie Trista-Wright Bail Bonds, We Offer Aventura Bail:
Over-the-phone bail bonds
E-Z Payment Plans
Financing available to qualified applicants... We work hard to get you OUT!
Leslie Trista-Wright Bail Bonds - Aventura Bail
Call us at 305-381-5245 24 hours a day, 7 days a week!!!
There is absolutely no doubt, that Aventura bail situation is urgent. Make it your top priority! Take advantage of the professional bail service of a highly experienced bail bond agent, one whom you can completely trust. Make contact! Hire service! One will be hard pressed to find a more hardworking bail bond agent than Agent Leslie Trista-Wright. Both you and your agent share a singular aim, and that is to get you out of police custody or jail, quickly. Run-ins with the law can happen to anyone, at any time. Do not become depressed! Call the Emergency Line, 24/7. Bail Bond Agent, Leslie Trista-Wright offers hope to arrested, persons! There is an Easy Payment Plan. It is available to clients with poor economic standing. Call today for detailed information and find out how such a plan can help you to afford bail.

You will be tremendously impressed with the sense of mission displayed by the Bail Bond Agent, Leslie Trista-Wright. Here is a highly skilled Bail Bond Agent (Bondsman), known for putting in steady, focused work when handling bail matters. You will be greatly facilitated in every way. All professional courtesies will be extended to you and your family members. It is of vital importance that you call and hire bail service! It is in your interest to dial: 305-381-5245, immediately! Take advantage of one of the most trusted South Florida based, fully licensed, bail bond agents. Count on this highly experienced bondsman to get your friend, family member or loved one, out of jail quickly at an affordable service charge. .Professional help awaits you, as you seek in Aventura, a bail service that will prove effective!
Aventura Bail 24 Hours a Day, 7 Days a Week
This doesn't have to be your loved one. Call Leslie Trista-Wright Bail Bonds, where we have agents standing by 24 hours a day, 7 days a week, ready to finance you in a time of need. Call 305-381-5245. We can help! When you are in need of a Aventura Bail, you need an agency that is local to you, like us. We serve all areas of South Florida, so give us a call today.