Aventura Bond
Leslie Trista-Wright Bail Bonds for all Miami and Ft Lauderdale Jails. Dade and Broward.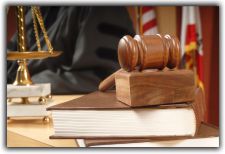 Hiring an Aventura Bond agent, for instance Leslie Trista-Wright Bail Bonds, can promise you to get you out of jail fast. Our agency is known as the most diligent and effective in all of Southern Florida, where we are devoted to doing everything we can to rectify the unfortunate situation that you have found yourself in. Call us anytime, for immediate posting of your bond. We are available 24 hours a day, seven days a week and can arrange for an EZ Payment Plan. Our bondsmen also accept major credit cards and even handle over-the-phone bonds. You have nothing to lose with Leslie Trista-Wright Bail Bonds, but a whole lot to get back!

We will guide you through the process and make it much easier on you. You will be treated with courtesy and respect.

Local bail bondsmen allow us to serve and provide 24/7 bail bonds covers Miami-Dade and Broward Counties.
Call us today at 305-381-5245 to speak to a bail bonds agent right away!

Why Choose Leslie Trista-Wright Bail Bonds?
Aventura Bond - Leslie Trista-Wright Bail Bonds is the top Bail Bonds Agency in South Florida.

At Leslie Trista-Wright Bail Bonds, We Offer Aventura Bond:
Over-the-phone bail bonds
E-Z Payment Plans
Financing available to qualified applicants... We work hard to get you OUT!
Leslie Trista-Wright Bail Bonds
Call us at 305-381-5245 24 hours a day, 7 days a week!!!
Fortunately for those arrested in Aventura, a Bond service is available from Bail Bond Agent, Leslie Trista-Wright. You can get access to this highly-respected bail bond service by making contact with the agent on the phone. Support workers are on hand to guide you and answer all of your questions promptly. The bail amount is set by the Court..a Judge or a Magistrate. If you are facing economic woes and do not have all of the money for bail, you may be able to turn to the EZ Payment Plan, offered by Bondsman Leslie Trista-Wright. Do not hesitate to request important information on bail payment options and the posting of a bail bond. With a high-caliber bondsman like Leslie Trista-Wright serving you, fast release can be expected. This is your opportunity to get out of jail fast! Call now!
Aventura Bond 24 Hours a Day, 7 Days a Week
This doesn't have to be your loved one. Call Leslie Trista-Wright Bail Bonds, where we have agents standing by 24 hours a day, 7 days a week, ready to finance you in a time of need. Call 305-381-5245. We can help!
When you are in need of a Aventura Bond, you need an agency that is local to you. We serve all areas of South Florida, so give us a call today.