Aventura Bondsman
Leslie Trista-Wright Bail Bonds for all Miami and Ft Lauderdale Jails. Dade and Broward.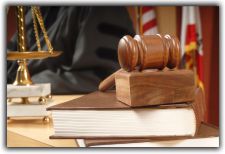 Take advantage of the professional bail service offered by the Aventura bondsman known for a strong work ethic and dedication to clients, the highly respected Bail Bond Agent, Leslie Trista-Wright. You just cannot go wrong, when you hire this compassionate and highly experienced bondsman. Do not panic because of any type of 'run in with the law'. Simply make contact with Bail Bond Agent Leslie Trista-Wright. Remember that even if you are innocent, you will need someone to post a bond for you, in order to avoid an inordinately long period in jail, while you await your trial date.

We will guide you through the process and make it much easier on you. You will be treated with courtesy and respect.

Local bail bondsmen allow us to serve and provide 24/7 bail bonds covers Miami-Dade and Broward Counties.
Call us today at 305-381-5245 to speak to a bail bonds agent right away!

Why Choose Leslie Trista-Wright Bail Bonds?
Aventura Bondsman - Leslie Trista-Wright Bail Bonds is the top Bail Bonds Agency in South Florida.

At Leslie Trista-Wright Bail Bonds, We Offer:
Over-the-phone bail bonds
E-Z Payment Plans
Financing available to qualified applicants... We work hard to get you OUT!
Leslie Trista-Wright Bail Bonds
Call us at 305-381-5245 24 hours a day, 7 days a week!!!
Of course, an arrested person in Aventura wants a local bondsman, an Aventura Bondsman who can be truly trusted. The arrested person wants to be out of jail fast. Count on bail bond agent, the accomplished Leslie Trista-Wright. Here is an agent, who has all of the great attributes, qualities, hallmarks one looks for, when choosing a professional for express bail service. Count on Leslie Trista-Wright to get you or your loved one out of jail fast. Proudly servicing Broward and Miami Dade Counties, Leslie Trista-Wright has earned a positive image and maintains an immaculate reputation. Read glowing client testimonials about the flawless work done by this outstanding bail bond agent, known for getting arrested persons released really fast. A bial bond can be a lifeline! Call your agent and arrange for a bail bond, now!

We promise to get you or your loved one out of jail fast and we will be there for you throughout the entire process offering support and help during this stressful, unfortunate situation. Although we are not affiliated with law enforcement, many of our bail bond agents have experience in law enforcement, so you can be sure that you are receiving the best, most accurate, most proficient work. Located in Miami Dade County, our phone number is 305-381-5245, so contact us anytime! We care about you, your rights, and your freedom! Call us, the only agency to choose!
Bail Bonds 24 Hours a Day, 7 Days a Week
This doesn't have to be your loved one. Call Leslie Trista-Wright Bail Bonds, where we have agents standing by 24 hours a day, 7 days a week, ready to finance you in a time of need. Call 305-381-5245. We can help!
When you are in need of a bail bond in Miami, you need an agency that is local to you. We serve all areas of South Florida, including Miami and Fort Lauderdale.