Aventura Cheap Bail Bonds
Leslie Trista-Wright Bail Bonds for all Miami and Ft Lauderdale Jails. Dade and Broward.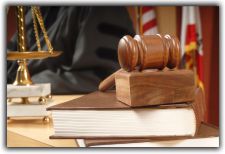 It is not at all surprising, that the need in Aventura for cheap bail bonds, is increasing. More and more arrested persons are unable to find the full amount for bail, ordered by the Court. Fortunately for those arrested in Aventura, there is an affordable bail bond agent offering focused bail bond service. That agent is none other than, the high-caliber agent, popular in various Counties of South Florida, Leslie Trista-Wright. do you know that this hardworking bondsman can quickly prepare bail bonds for you, your loved one, your family member, your friend? Make contact, as quickly as possible! Use the 24/7 Emergency Service Line. Remember to ask about an easy payment plan which will make bail more affordable, actually, cheap.

We will guide you through the process and make it much easier on you. You will be treated with courtesy and respect.

Local bail bondsmen allow us to serve and provide 24/7 bail bonds covers Miami-Dade and Broward Counties.
Call us today at 305-381-5245 to speak to a bail bonds agent right away!

Why Choose Leslie Trista-Wright Bail Bonds?
Aventura Cheap Bail Bonds - Leslie Trista-Wright Bail Bonds is the top Bail Bonds Agency in South Florida.

At Leslie Trista-Wright Bail Bonds, We Offer:
Over-the-phone bail bonds
E-Z Payment Plans
Financing available to qualified applicants... We work hard to get you OUT!
Leslie Trista-Wright Bail Bonds - Aventura Cheap Bail Bonds
Call us at 305-381-5245 24 hours a day, 7 days a week!!!
Society today is very dynamic. Situations often emerge and surprise. Do not become over-stressed or agitated, if you are in police custody. Bail Bond Agent, Leslie Trista-Wright, knows, quite intimately, that it does not take much to get into trouble with the law. Therefore, you can count on this compassionate bondsman to go above and beyond, to protect your rights and get you released fast from jail. You will regain your freedom, at least while you await resolution of your matter through trial. Count on Leslie Trista-Wright Bail Bond Agent of distinction. This agent considers it a distinct honor to be in a position to serve your needs. Everything will be done to greatly facilitate you and your family, if they too are involved. Dial: 305-381-5245, if you are arrested in Aventura and cheap bail bonds are urgently needed. Professional bail bond assistance that is cheap but of a very high standard, awaits you here!
Aventura Cheap Bail Bonds - Bail Bonds 24 Hours a Day, 7 Days a Week
This doesn't have to be your loved one. Call Leslie Trista-Wright Bail Bonds, where we have agents standing by 24 hours a day, 7 days a week, ready to finance you in a time of need. Call 305-381-5245. We can help!
When you are in need of Aventura cheap bail bonds, look no further. We serve all areas of South Florida, so give us a call today.