Bail Bond Company Miami

Leslie Trista-Wright Bail Bonds for all Miami and Ft Lauderdale Jails. Dade and Broward.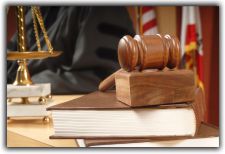 If arrested, one urgently needs a Bail Bond Agent for the posting a Bail Bond or company in Miami offering a Bondsman. This is the life line that one needs. Make it your priority, if you are unfortunately arrested. If your loved one is arrested, do the same. Call Leslie Trista-Wright and be assured of the first class treatment that you deserve. Here is a fully licensed Bail Bond Agent, with an outstanding reputation for bringing benefits to clients, willing to go the extra mile to get you or your loved one out of jail fastest. Call and discuss bail and r ask about the Easy Payment Plan, designed to assist those in adverse economic circumstances.

We will guide you through the process and make it much easier on you. You will be treated with courtesy and respect.

Local bail bondsmen allow us to serve and provide 24/7 bail bonds covers Miami-Dade and Broward Counties.
Call us today at 305-381-5245 to speak to a bail bonds agent right away!

Why Choose Leslie Trista-Wright Bail Bonds?
Bail Bond Company Miami - Leslie Trista-Wright Bail Bonds is the top Bail Bonds Agency in South Florida.

At Leslie Trista-Wright Bail Bonds, We Offer:
Over-the-phone bail bonds
E-Z Payment Plans
Financing available to qualified applicants... We work hard to get you OUT!
We Finance Bail Bond Company Miami
Call us at 305-381-5245 24 hours a day, 7 days a week!!!
A professional Bondsman or a Bail Bond company in Miami, can help tremendously, if you or your loved faced arrest and police custody. Call the compassionate Bail Bond Agent, Leslie Trista-Wright. You are assured undivided attention, uncompromised guidance and advice, on all aspects of bail and the bail process, as relevant to your situation. This Bail Bond Agent thoroughly understands your rights and will ensure that they are protected. Upper most in the mind of your Bail Bond Agent is your quick release. That you need to resume work, that you need to be back on track with your life is abundantly clear. Do not hesitate to make the first move towards your freedom. Call your Bail Bond Agent early.
You will be treated with courtesy and respect. We will guide you through the entire bail bonds process and answer of your questions related to bail. Our area consists of all of Miami-Dade and Broward counties. Our agents are some of the most reputable in Florida. At Leslie Trista-Wright Bail Bonds we care about your Freedom. Call and ask about Easy payment plan. We have professional Agents Standing by 24/7 ready to Help with all Your Bail Bonds Needs. We offer prompt, courteous agency to obtain the quick release of our clients from all South Florida jails.We are open 24 hours daily. We provide expert advice and solutions to resolve the client's needs. We accept major credit cards and over the phone bail outs. We can help you get out of jail fast, with an easy payment plan. Call today and find out how. Kindly dial: 305-381-5245.
Bail Bond 24 Hours a Day, 7 Days a Week
This doesn't have to be your loved one. Call Leslie Trista-Wright Bail Bonds, where we have agents standing by 24 hours a day, 7 days a week, ready to finance you in a time of need. Call 305-381-5245. We can help!
When you are looking for a bail bond agency in Miami, you need an agency that is local to you. We serve all areas of South Florida, including Miami and Fort Lauderdale.