Bail Bond Dade
Leslie Trista-Wright Bail Bonds for all Miami and Ft Lauderdale Jails. Dade and Broward.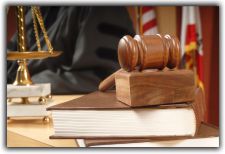 Confidently choose Agent Leslie Trista-Wright for any aspect of the processing of Bail Bond in Dade. With Agent Leslie Trista-Wright serving you, there will never be any hassles! Take full advantage of a highly praised and highly experienced Bail Bond Agent, one who is ready to resolve your situation and post a bond for you, with a true sense of mission. There is absolutely no doubt that professional guidance awaits you here! Should it be your friend, family member, or loved one who needs a bond, call! Do not feel hopeless! Call 24/7. Expect arrangements to be made for the proper preparation and posting of a bail bond that ensures release from jail while the arrested person awaits trial.
We will guide you through the process and make it much easier on you. You will be treated with courtesy and respect.

Local bail bondsmen allow us to serve and provide 24/7 bail bonds covers Miami-Dade and Broward Counties.
Call us today at 305-381-5245 to speak to a bail bonds agent right away!

Why Choose Leslie Trista-Wright Bail Bonds?
Bail Bond in Dade - Leslie Trista-Wright Bail Bonds is the top Bail Bonds Agency in South Florida.

Has your loved one just been arrested? We understand that this is a very stressful time for you and your family. But no matter what time of the day or night, one of our agents will be on hand to help you right away. Call us at 305-381-5245.

At Leslie Trista-Wright Bail Bonds, We Offer:
Over-the-phone bail bonds
E-Z Payment Plans
Financing available to qualified applicants... We work hard to get you OUT!
Leslie Trista-Wright Bail Bonds
Call 305-381-5245 24 hours a day, 7 days a week!!!
Bail Bond Agent, Leslie Trista-Wright proudly serves throughout Broward county and in other areas of South Florida. Professional courtesies are willingly extended to all clients. Hire bail service from this caring and compassionate bail bond agent and you can expect to be facilitated in every imaginable way as you seek a bail bond in Dade. Your rights will be explained to you in language which you can easily understand. Your rights will also be protected. Various helpful options available to clients are presented and guidance is given in a professional manner. One will be definitely hard pressed to find such first-class bail bond service, elsewhere. Remember that it does not take much to get in trouble with the law.
With the support of Bail Bond Agent Leslie Trista-Wright, you will be at a great advantage. Your Agent understands that your freedom and liberty are important to you and will act with urgency to move forward on your bail matter, seeking release for you, quickly. Gather all of your relevant details and necessary documents. That way, the work towards the posting of your Bail Bond in Dade will be facilitated. Call-305-381-5245. Waste no time! Make immediate contact. Knowledgeable bail service support workers will promptly answer all of your questions and put you at ease. This is the one and only agent to trust to get you or your loved one out of jail immediately. Why continue searching for bail bond service?

Bail Bond Dade 24 Hours a Day, 7 Days a Week
Call Leslie Trista-Wright, the Bail Bond Agent, who is standing by 24 hours a day, 7 days a week, ready to assist you in a time of need. Call 305-381-5245. Help awaits you!
When in need of a bail bond, Dade residents can turn to us. We serve all areas of South Florida, so give us a call today.