Bail Bonds Miami Florida
Leslie Trista-Wright Bail Bonds for all Miami and Ft Lauderdale Jails. Dade and Broward.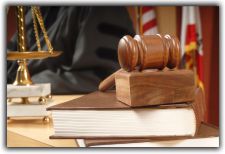 Bail Bonds for Miami Florida do not need to stress you as the highly experienced Bail Bond Agent, Leslie Trista-Wright is ready to post bail bonds for anyone who need them posted. Choose this licensed Bail Bond Agent, and you can expect uncompromised representation and cost-effective service, including the posting of a bail bond for you or your loved one, as soon as possible. Your agent is familiar with law enforcement perspectives, well-versed in the law and dedicated to protecting rights and freedoms. Call and hire now!

We will guide you through the process and make it much easier on you. You will be treated with courtesy and respect.

Local bail bondsmen allow us to serve and provide 24/7 bail bonds covers Miami-Dade and Broward Counties.
Call us today at 305-381-5245 to speak to a bail bonds agent right away!

Why Choose Leslie Trista-Wright Bail Bonds?
Bail Bonds Miami Florida - Leslie Trista-Wright Bail Bonds is the top Bail Bonds Agency in South Florida.

At Leslie Trista-Wright Bail Bonds, We Offer:
Over-the-phone bail bonds
E-Z Payment Plans
Financing available to qualified applicants... We work hard to get you OUT!
Leslie Trista-Wright Bail Bonds Miami Florida
Call us at 305-381-5245 24 hours a day, 7 days a week!!!
Leslie Trista-Wright, Bail Bond Agent par excellence, will manage any type of issues concerning bail bonds and will prepare and post bail bonds across Miami Florida. Why search for a reliable bail bond service when Leslie Trista-Wright offers one? Now that you need an ideal Bail Bond Agent, you are well-advised to hire this agent with great confidence. You will be placing your bail issues in the hands of a licensed agent who maintains an outstanding reputation. Not only does this Agent know your rights and is willing to fully explain them to you, but is determined to protect them as well. It doesn't take much to get into trouble with the law. That is exactly why you need a reliable and highly experienced Bail Bond Agent on supporting you.

Having resided and worked actively in the South Florida area for many years, Leslie Trista-Wright, a bail bond agent of distinction, knows about the various aspects of the economy and the difficulties individuals and families face when money is needed for bail. In response to the plight of the average client, this compassionate bail bond agent has introduced a special payment option, known as the EZ Payment Plan. It is helpful. It has been put in place to assist those in unfavorable financial circumstances. Call for extensive details on how to find it affordable to pay for bail bonds across Miami, Florida. With such a plan operating, you and your loved one could find it possible to have a bail bond posted in Miami, now!
Bail Bonds Miami Florida Bail Bond 24 Hours a Day, 7 Days a Week
This doesn't have to be your loved one. Call Leslie Trista-Wright Bail Bonds, where we have agents standing by 24 hours a day, 7 days a week, ready to finance you in a time of need. Call 305-381-5245. We can help!
When you are looking for a Bail Bonds Miami Florida, you need an agency that is local to you. We serve all areas of South Florida, including Miami and Fort Lauderdale.