Bail Hialeah
Leslie Trista-Wright Bail Bonds for all Miami and Ft Lauderdale Jails. Dade and Broward.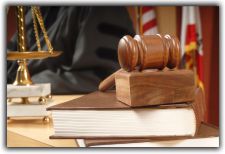 Bail in Hialeah and matters relating to bail bonds are always urgent and here is an Agent who makes them a top priority. That esteemed agent is no other than the proficient bail bond agent, Leslie Trista-Wright. This agent is fully licensed and trustworthy, serving Miami Dade County and Broward County for many years. This Agent can be expected to facilitate you in every possible way and will work exceptionally hard to get your friend, family member or loved one, out of jail fast. For your convenience help is available 24/7.

We will guide you through the process and make it much easier on you. You will be treated with courtesy and respect.

Local bail bondsmen allow us to serve and provide 24/7 bail bonds covers Miami-Dade and Broward Counties.
Call us today at 305-381-5245 to speak to a bail bonds agent right away!

Why Choose Leslie Trista-Wright Bail Bonds?
Bail Hialeah - Leslie Trista-Wright Bail Bonds is one of the top Bail Bonds Agents in South Florida.

At Leslie Trista-Wright Bail Bonds, We Offer:
Over-the-phone bail bonds
E-Z Payment Plans
Financing available to qualified applicants... We work hard to get you OUT!
Leslie Trista-Wright Bail Bonds - Bail Hialeah
Call us at 305-381-5245 24 hours a day, 7 days a week!!!
It does not take too much to suddenly find yourself in trouble with the law and to be arrested. If you face a situation and you need a bail bond agent that you can trust to post your bond quickly, so you can get back to living your normal life, call Leslie Trista-Wright immediately. You are fully assured, that hard work will be put in to get you Bail in Hialeah or wherever you are. This proficient agent serves all of South Florida. With Leslie Trista-Wight, Bail Bond Agent supporting you, there are good chances for a fast positive outcome. You will have good chances of getting your freedom back. Help awaits you 24/7, so no matter when you get in trouble, you can expect help. Not having all of the money needed to post a bond can be devastating, which is why an Easy Payment Plan was designed. Call today, at 305-381-5245 and find out how it can help you.
Bail Hialeah 24 Hours a Day, 7 Days a Week
This doesn't have to be your loved one. Call Leslie Trista-Wright Bail Bonds, where we have agents standing by 24 hours a day, 7 days a week, ready to finance you in a time of need. Call 305-381-5245. We can help!
When you are in need of a Bail Hialeah, you need an agency that is local to you. We serve all areas of South Florida, so give us a call today.