Bail Miami Shores
Leslie Trista-Wright Bail Bonds for all Miami and Ft Lauderdale Jails. Dade and Broward.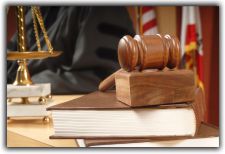 Bail for Miami Shores persons in need of it can be quickly arranged with the competent Bail Bond Agent, Leslie Trista-Wright. Expect hard work to be put in to get you out of jail. This fully licensed bail bond agent can be relied upon completely, and serves throughout Miami Dade County and Broward County. Your Agent is determined to get your friend, family member or loved one out of jail fast. For convenience, help is available 24/7. Call now and arrange immediate posting of a bail bond for you. There is no need to panic!

We will guide you through the process and make it much easier on you. You will be treated with courtesy and respect.

Local bail bondsmen allow us to serve and provide 24/7 bail bonds covers Miami-Dade and Broward Counties.
Call us today at 305-381-5245 to speak to a bail bonds agent right away!

Why Choose Leslie Trista-Wright Bail Bonds?
Bail Miami Shores - Leslie Trista-Wright Bail Bonds is the top Bail Bonds Agency in South Florida.

At Leslie Trista-Wright Bail Bonds, We Offer:
Over-the-phone bail bonds
E-Z Payment Plans
Financing available to qualified applicants... We work hard to get you OUT!
We Finance Bail Miami Shores is easy to find. Anytime.
ANY CITY, ANY COUNTY, ANY JAIL, ANY TIME * CUALQUIER CIUDAD, CONDADO, ESTADO
We Finance Bail Miami Shores
Call us at 305-381-5245 24 hours a day, 7 days a week!!!
Everyone knows that it does not take much to get into trouble with the law! It could happen to you or to someone you love, very easily! It is important to have the telephone number and contact details of a reliable Bail Bond Agent, at your finger tips. Here is a caring bail bonds agent, who is ready to protect that your rights and get your freedom and liberty back for you. Bail in Miami Shores should therefore not present issues which cannot be sorted out in your favor. This esteemed Bail Bond Agent has served South Florida for for many years and is ready to serve you, beyond all expectations. It is quite understandable that you may not have all of the money needed to post a bond. That can be devastating, especially with your loved one in jail. An easy payment plan is available. Call today! Dial: 305-381-5245 and find out how it can help you.
Bail Miami Shores 24 Hours a Day, 7 Days a Week
This doesn't have to be your loved one. Call Leslie Trista-Wright Bail Bonds, where we have agents standing by 24 hours a day, 7 days a week, ready to finance you in a time of need. Call 305-381-5245. We can help!
When you are in need of a Bail Miami Shores, you need an agency that is local to you. We serve all areas of South Florida, so give us a call today.