Bailbond
Leslie Trista-Wright Bail Bonds in Hialeah for all Miami and Ft Lauderdale Jails. Dade and Broward.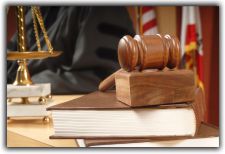 Reliable Bailbond service is available 24/7 from Leslie Trista-Wright, a fully licensed Bail Bond Agent. Here is a Bail Bond Agent, who has earned an outstanding reputation for professionalism, throughout South Florida. This is the type of focused, proven Bail Bond Agent you urgently need to secure fast release from police custody. In the absence of this type of professional support and uncompromised representation, you may languish for an inordinately long period in jail, unforgotten, as you await your case. Make contact now!

We will guide you through the process and make it much easier on you. You will be treated with courtesy and respect.

Local bail bondsmen allow us to serve and provide 24/7 bail bonds covers Miami-Dade and Broward Counties.
Call us today at 305-381-5245 to speak to a bail bonds agent right away!

Why Choose Leslie Trista-Wright Bail Bonds?
Bailbond - Leslie Trista-Wright Bail Bonds is the top Bail Bonds Agency in South Florida.

At Leslie Trista-Wright Bail Bonds in Hialeah, We Offer:
Over-the-phone bail bonds
E-Z Payment Plans
Financing available to qualified applicants... We work hard to get you OUT!
Leslie Trista-Wright Bail Bonds
Call us at 305-381-5245 24 hours a day, 7 days a week!!!
Being arrested is a serious matter and without a Bailbond, which can prove to be a true life line, your predicament can intensify. You could end up in jail and unable to resume work and be unable to be at home with your family. Get back on track fast! Contact Leslie Trista-Wright, the compassionate Bail Bond Agent, who has served throughout South Florida with great of distinction, for many years. Your bail bond needs will be given undivided attention, immediately you hire Leslie Trista-Wright, Bail Bond Agent, and give instructions. Bonds are a type of surety, which, when presented to the Court, will effect the release any defendant who has been arrested and detained or is being kept in custody by the Police.
BailBond 24 Hours a Day, 7 Days a Week
This doesn't have to be your loved one. Call Leslie Trista-Wright Bail Bonds, where we have agents standing by 24 hours a day, 7 days a week, ready to finance you in a time of need. Call 305-381-5245. We can help!
When you are in need of a BailBond, you need an agency that is local to you. We serve all areas of South Florida, so give us a call today.