Bond Kendall
Leslie Trista-Wright Bail Bonds for Bond Kendall and ll Miami and Ft Lauderdale Jails. Dade and Broward.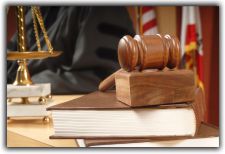 If arrested, and a Bond in Kendall, Florida is needed, contact Bail Bond Agent, Leslie Trista-Wright immediately. Read glowing testimonials about the competence of this outstanding bail bond agent, who has served several areas of South Florida with distinction, for many years. Here is a most caring Bail Bond Agent with great expertise and administrative resources to facilitate you in your hour of greatest need. One is usually hard pressed to find such a reliable, caring agent who will professionally guide arrested persons and other clients, on all aspects of the bail process.

We will guide you through the process and make it much easier on you. You will be treated with courtesy and respect.

Local bail bondsmen allow us to serve and provide 24/7 bail bonds covers Miami-Dade and Broward Counties.
Call us today at 305-381-5245 to speak to a bail bonds agent right away!

Why Choose Leslie Trista-Wright Bail Bonds?
Bond Kendall - Leslie Trista-Wright Bail Bonds is the top Bail Bonds Agency in South Florida.

At Leslie Trista-Wright Bail Bonds, We Offer Bond Kendall:
Over-the-phone bail bonds
E-Z Payment Plans
Financing available to qualified applicants... We work hard to get you OUT!
We Finance Bond Kendall
Call us at 305-381-5245 24 hours a day, 7 days a week!!!
Leslie Trista-Wright Bail Bond Agent, cares about liberty and freedomand will prepare and post a bond for you with great urgency. This Agent genuinely cares about clearly explaining your rights to you and protecting your rights and freedoms. As your agent, Leslie Trista-Wright will work with you to process over-the-phone bonds, will accept credit cards and even arrange streamlined access an EZ Payment Plan, as a viable option and professional courtesy. Call and ask about our easy payment plan as you prepare to instruct this Bail Bond Agent on your Bond for Kendall. You can look forward to unbiased, professional service, operating 24/7. Expect prompt help with all of your bail bonds matters.
Troubles with the law are often unplanned, but it happens, sad to say! It can happen to anyone, at anytime, anywhere. There is absolutely no doubt that you need a licensed Bail Bond Agent, to support you in every possible manner. Here is such an agent, one who deeply cares about your freedom and liberty. Contact the highly respected Bail Bond Agent, Leslie Trista-Wright, for imely and positive results. Not only are you and, or your loved one in jail, but if not released quickly, employment may be lost. If you are struggling to find an affordable agent, for the posting of a bail bond in Kendall, whether for yourself or for a loved one, call Leslie Trista-Wright, the experienced and compassionate Bail Bond Agent.

Bond Kendall 24 Hours a Day, 7 Days a Week
This doesn't have to be your loved one. Call Leslie Trista-Wright Bail Bonds, where we have agents standing by 24 hours a day, 7 days a week, ready to finance you in a time of need. Call 305-381-5245. We can help!
When you are in need of a Bond Kendall, you need an agency that is local to you. We serve all areas of South Florida, so give us a call today.