Bond Miami Beach
Leslie Trista-Wright Bail Bonds for all Miami and Ft Lauderdale Jails. Dade and Broward.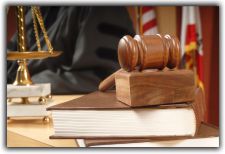 Suppose you suddenly need the posting of a Bond in Miami Beach, and you have very little money available to you, you will most likely be looking for possible urgent options. Your next move should be a call to one of South Florida's most trusted and highly respected Bail Bond Agents, Leslie Trista-Wright. You are assured of undivided attention. You will be facilitated in every way. Moreover, you are assured that hard work will be put in to get you back on track, as soon as possible. You can use, as payment, over the phone bonds, major Credit Cards or the EZ Payment Plan.

You will be guided you through the process and it will be made much easier for you. You will be treated with great courtesy and respect.

Local bail bondsmen allow us to serve and provide 24/7 bail bonds covering Miami-Dade and Broward Counties.
Call us today at 305-381-5245 to speak to a bail bonds agent right away!

Why Choose Leslie Trista-Wright Bail Bonds?
Bond Miami Beach - Leslie Trista-Wright Bail Bonds is the top Bail Bonds Agency in South Florida.

At Leslie Trista-Wright Bail Bonds, We Offer Bond Miami Beach:
Over-the-phone bail bonds
E-Z Payment Plans
Financing available to qualified applicants... We work hard to get you OUT!
Leslie Trista-Wright Bail Bonds
Call us at 305-381-5245 24 hours a day, 7 days a week!!!
The Bail Bondsman Checklist:
When you call us, please have the following information ready to ensure the quickest and easiest application time.
Defendant's name
Date of birth
County they were arrested in
Jail number
Facility they are being housed in
Date arrested
Any time a Bond in Miami Beach is needed, it is an urgent matter. Someone is in custody and needs to get out fast. Fortunately for you and your loved one, a professional, unbiased service that suits you ideally, can be accessed 24/7. You have available, Agent Leslie Trista Wright, who will quickly post a Bond for you wherever you are. Here is an Agent, who understands modern day society, and cares deeply about the rights of individuals and groups, their freedoms and liberty and is fully competent to offer practical solutions and to protect rights fully. The frustration of not having all of the money needed to get bail, need not be unduly pressurizing. Surely, you or your loved one must deal with jail. If not released, loss of employment may be expected. The Easy Payment Plan is specially designed to help you and your agent will offer it to you. Call now!
Bond Miami Beach 24 Hours a Day, 7 Days a Week
This doesn't have to be your loved one. Call Leslie Trista-Wright Bail Bond Agent, who is standing by 24 hours a day, 7 days a week, ready to assist you in a time of need. Call 305-381-5245.
When you are in need of a Bond in Miami Beach, you need an agent local to you. Your agent serves all areas of South Florida; call today.