Cheap Bail Bond Homestead
Leslie Trista-Wright Bail Bonds for all Miami and Ft Lauderdale Jails. Dade and Broward.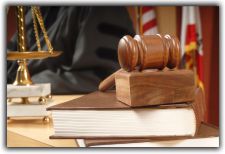 Few bail bond agents offer a cheap Bail Bond in Homestead where you need one immediately, but the Bondsman Leslie Trista-Wright offers an easy payment plan option that will provide you with cheap bail. Call now for detailed information on how such a plan can assist you in your hour of greatest need. bear in mind that it will be helpful if you gather important documents as they will be needed for the preparation and posting of a bond. Why procrastinate? Make the call! You will get a cheap bond and get back your freedom.

We will guide you through the process and make it much easier on you. You will be treated with courtesy and respect.

Local bail bondsmen allow us to serve and provide 24/7 bail bonds covers Miami-Dade and Broward Counties.
Call us today at 305-381-5245 to speak to a bail bonds agent right away!

Why Choose Leslie Trista-Wright Bail Bonds?
Bail Bond in Dade - Leslie Trista-Wright Bail Bonds is the top Bail Bonds Agency in South Florida.

At Leslie Trista-Wright Bail Bonds, We Offer:
Over-the-phone bail bonds
E-Z Payment Plans
Financing available to qualified applicants... We work hard to get you OUT!
Leslie Trista-Wright Bail Bonds
Call us at 305-381-5245 24 hours a day, 7 days a week!!!
At Leslie Trista-Wright Bail Bonds, we care about your freedom. Call and ask about our E-Z payment plan. We have professional agents standing by 24/7, ready to help with all your bail bonds needs.
If you or a loved one got into trouble with the law and needed a Bondsman, you should call Leslie Trista-Wright, Bondsman of distinction, highly praised by past and present client. Immediately you are arrested, contact the highly experienced and competent Bail Bond Agent who offers a service for a cheap bail bond to Homestead clients, Leslie Trista-Wright. With this Bail Bond Agent working hard for you, freedom will be close at hand! This agent knows how to protect your rights and deeply cares about your loss of freedom. Here is an Agent who will get you on your road to liberty, back to your family, back to work! Anyone can get into trouble with the law, at any time, anywhere. That is why you must keep the telephone number of the reliable Bondsman, Leslie Trista-Wright, at your finger tips.

By being able to call Leslie Trista-Wright at any time, when arrest occurs, you will have peace of mind that a life line is close at hand! Ask about the easy payment plan at your earliest opportunity. It will assist you tremendously if your are not in a good financial position. Support workers and other employees at Leslie Trista-Wright Bail Bond Agent, will warmly welcome, answer all of your questions accurately and promptly and you will be put in direct contact with the agent. Rest assured that your agent understands how traumatic an arrest can be and will work for you with a sense of purpose and mission. clearly, this is your route to your cheap bail bond in Homestead! It is your best option to regain freedom lost.
Bail Bonds 24 Hours a Day, 7 Days a Week
This doesn't have to be your loved one. Call Leslie Trista-Wright Bail Bonds, where we have agents standing by 24 hours a day, 7 days a week, ready to finance you in a time of need. Call 305-381-5245. We can help!
When you are in need of an cheap bail bond in Homestead, you need an agency that is local to you. We serve all areas of South Florida, so give us a call today.