Doral Bail
Leslie Trista-Wright Bail Bonds for Doral Bail and ll Miami and Ft Lauderdale Jails. Dade and Broward.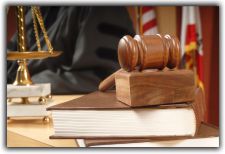 Arrested persons in Doral with bail needs can confidently rely on Bail Bond Agent, Leslie Trista-Wright. Here is a bondsman who will go the extra mile to get you, and, or, your loved one, out of jail as fast as possible. Hire Leslie Trista-Wright and you can expect the first-class, unbiased professional bail bond service that you deserve and desperately need, right now. Why remain in police custody when a posted bail bond can get you out of jail fast? Your Agent will promptly answer your questions and protect your rights.

We will guide you through the process and make it much easier on you. You will be treated with courtesy and respect.

Local bail bondsmen allow us to serve and provide 24/7 bail bonds covers Miami-Dade and Broward Counties.
Call us today at 305-381-5245 to speak to a bail bonds agent right away!

Why Choose Leslie Trista-Wright Bail Bonds?
Doral Bail - Leslie Trista-Wright Bail Bonds is the top Bail Bonds Agency in South Florida.

At Leslie Trista-Wright Bail Bonds, We Offer Doral Bail:
Over-the-phone bail bonds
E-Z Payment Plans
Financing available to qualified applicants... We work hard to get you OUT!
We Finance Doral Bail
Call us at 305-381-5245 24 hours a day, 7 days a week!!!
Many persons, when arrested in Doral, need bail and are in search of a highly respected Bond Agent. They always turn to Leslie Trista-Wright, a Bondsman with tremendous practical bail bond processing experience. Hire this outstanding bail bond agent and you can look forward to he results that are certainly outstanding. Got back freedom fast; hire Leslie Trista-Wright, the bail bond expert serving many areas of South Florida and hugely benefiting arrested persons. The purpose of a Bail Bond is to release the defendant from custody and to ensure the appearance of a defendant in court on the various appointed dates. You have available to you, the first-class services of a hardworking Bail Bond Agent; hire now!
Your Agent has proudly served persons in Doral with bail services, for many years and benefited many clients who needed bail bonds posted. Your Agent will help you with the processing of documents and will apply advanced advocacy skills. Hire Leslie Trista-Wright, Bail Bond Agent par excellence and you are sure to benefit tremendously from the experience of a this accomplished Bail Bond Agent. This bail bond agent is also compassionate and truly cares deeply about you and your rights, liberty and freedom. Discuss over the phone bonds, payment by credit cards and the helpful EZ Payment Plan, designed to facilitate you, if facing an adverse financial situation. Do not hesitate to make contact, now!
Doral Bail 24 Hours a Day, 7 Days a Week
This doesn't have to be your loved one. Call Leslie Trista-Wright Bail Bonds, where we have agents standing by 24 hours a day, 7 days a week, ready to finance you in a time of need. Call 305-381-5245. We can help!
When you are in need of a Doral Bail, you need an agency that is local to you. We serve all areas of South Florida, so give us a call today.