Florida City Cheap Bail Bonds
Leslie Trista-Wright Bail Bonds for all Miami and Ft Lauderdale Jails. Dade and Broward.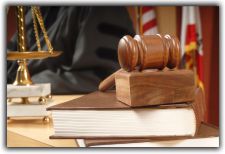 Bail Bond Agent, Leslie Trista-Wright, known in Florida City for cheap bail bonds, has earned a positive reputation for affordable bail bond service and genuine professionalism. Clearly, this is the bail bond agent who will prove ideal for you, if you face adverse economic circumstances. Choose this excellent, hardworking and compassionate bondsman for your immediate bail service needs. Expect to be served promptly and exceptionally well. Bear in mind, that even though this Bail Bond Agent is not affiliated in any way with law enforcement authorities, this agent is highly experienced with law enforcement procedures and perspectives, having regularly interfaced with law enforcement officials over the years.

We will guide you through the process and make it much easier on you. You will be treated with courtesy and respect.

Local bail bondsmen allow us to serve and provide 24/7 bail bonds covers Miami-Dade and Broward Counties.
Call us today at 305-381-5245 to speak to a bail bonds agent right away!

Why Choose Leslie Trista-Wright Bail Bonds?
Bail Bond in Dade - Leslie Trista-Wright Bail Bonds is the top Bail Bonds Agency in South Florida.

At Leslie Trista-Wright Bail Bonds, We Offer:
Over-the-phone bail bonds
E-Z Payment Plans
Financing is available to qualified applicants... We work hard to get you OUT!
Leslie Trista-Wright Bail Bonds
Call us at 305-381-5245 24 hours a day, 7 days a week!!!
Become a client of Leslie Trista-Wright, Bail Bond Agent, par excellence and automatically become a top priority. Do not panic if you are arrested. Instead, think clearly and immediately hire the highly experienced bail bond agent, Leslie Trista-Wright. Professional bail service from this excellent agent operates 24/7, 365. Choose Leslie Trista-Wright and experience peace of mind, knowing that you are being competently guided. You will receive unbiased advice and professional opinions. If your economic situation is not a good one, you will be introduced to an Easy Payment Plan, which will prove helpful to you. Call your agent, now and ask about the plan. If may be available to you. Over-the-phone bail bonds can be arranged and major credit cards are considered as acceptable forms of payment for Florida City cheap bail bonds.
Leslie Trista-Wright Bail Bond Agent, fully licensed and highly experienced, has emerged as the popular 'GO TO" when an arrested person in Florida City needs cheap bail bonds. Choose this affordable, trusted, respected bail bond service provider whether you are arrested in the Broward County area or in the Miami-Dade County area. You just simply cannot go wrong, when you hire the services of this outstanding Bail Bond Agent. If arrested in Florida City, cheap bail bonds, first-class bail bond assistance and services, await you here! A successful outcome is close at hand! Helpful, knowledgeable, bail bond service support workers, serving as an A-Team of experts, will assist you when you call!

Bail Bonds 24 Hours a Day, 7 Days a Week
This doesn't have to be your loved one. Call Leslie Trista-Wright Bail Bonds, where we have agents standing by 24 hours a day, 7 days a week, ready to finance you in a time of need. Call 305-381-5245. We can help!
When you are in need of Florida City Cheap Bail Bonds, look no further. We serve all areas of South Florida, so give us a call today.