Hialeah Bondsman
Leslie Trista-Wright Bail Bonds for all Miami and Ft Lauderdale Jails. Dade and Broward.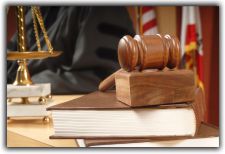 If you are arrested in Hialeah hire Bondsman Leslie Trista-Wright and get the first-class bail bond service that you richly deserve. With this very astute and experienced Bail Bond Agent managing your bail issues and posting your bond, there will be no hassles for anyone involved. Expect a brilliant work performance, on the part of this most highly favored bail bond agent, who has served South Florida for many years. Here is a Bail Bond Agent with an unblemished reputation for reliability, professionalism and successful outcomes that please clients beyond their highest expectations.
You will be guided you through the process and it will be made much easier for you. You will be treated with great courtesy and respect.

Local bail bondsmen allow us to serve and provide 24/7 bail bonds covering Miami-Dade and Broward Counties.
Call us today at 305-381-5245 to speak to a bail bonds agent right away!

Why Choose Leslie Trista-Wright Bail Bonds?
Hialeah Bondsman - Leslie Trista-Wright Bail Bond Agent is one of the top Bail Bonds Agents in South Florida.

At Leslie Trista-Wright Bail Bonds, We Offer:
Over-the-phone bail bonds
E-Z Payment Plans
Financing available to qualified applicants... We work hard to get you OUT!
Leslie Trista-Wright Bail Bonds
Call us at 305-381-5245 24 hours a day, 7 days a week!!!
You now face a serious situation in Hialeah and perhaps you are already in police custody. You need a highly experienced Hialeah Bondsman. You may need one for a loved one, or a family member as well, in order to get him or her out of jail or police custody. The well-respected Bondsman, Leslie Trista-Wright is ready to professionally advise you and prepare and effect the posting of a bail bond that will get you out of jail fast. Do you knoqw that this caring bondsman has introduced a 24/7 BAIL BOND SERVICE LINE? Expect emotional support and compassion, and above all, Bail Bond service steeped in integrity and professionalism. Your agent serves both Broward County and Miami Dade County.

Few agents offer the special Easy Payment Plan which the Bail Bond Agent, Hialeah Bondsman, Leslie Trista-Wright offers. Take advantage of it! make contact as early as possible, with your agent and discuss access to this most helpful bail bond payment plan. Count on Leslie Trista-Wright, to always go the extra mile, whenever necessary, in order to get your freedom as quickly as possible and to professionally resolve your bail issues. Facilitate your bail bond agent by having details close at hand, as information must be collected immediately, and various documents must be prepared and signed. Do not panic, if arrested. Keep a clear head and hire professional service. You deserve your freedom and liberty while awaiting trial.
Bail Bonds 24 Hours a Day, 7 Days a Week
This doesn't have to be your loved one. Call Leslie Trista-Wright Bail Bond Agent, offering service 24 hours a day, 7 days a week, and ready to assist you in a time of need. Call 305-381-5245.
When you are in need of a bail bond in Miami, you need an agent who is local to you. Agent Leslie Trista-Wright serves all areas of South Florida, including Miami and Fort Lauderdale.