Hialeah Cheap Bail
Leslie Trista-Wright Bail Bonds for all Miami and Ft Lauderdale Jails. Dade and Broward.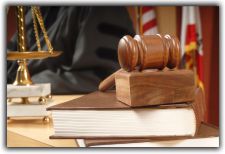 In Hialeah Cheap Bail processing is a reality! Yes, it is; call Leslie Trista-Wright Bail Bond Agent and professional Bail Bond service id assured. Here is an idea Bail Bond Agent for you. Expect undivided attention to your matter. It is always helpful if you have your important documents and ID close at hand. Much work needs to be done and being efficient will facilitate the entire process. You can access professional bail bond service 24 hour a day 7 day a week, 365 days per year. If your economic situation is not favorable, ask about using an EZ Payment Plan as an option.

We will guide you through the process and make it much easier on you. You will be treated with courtesy and respect.

Local bail bondsmen allow us to serve and provide 24/7 bail bonds covers Miami-Dade and Broward Counties.
Call us today at 305-381-5245 to speak to a bail bonds agent right away!

Why Choose Leslie Trista-Wright Bail Bonds?
Hialeah Cheap Bail - Leslie Trista-Wright Bail Bonds is the top Bail Bonds Agency in South Florida.

At Leslie Trista-Wright Bail Bonds, We Offer:
Over-the-phone bail bonds
E-Z Payment Plans
Financing available to qualified applicants... We work hard to get you OUT!
Hialeah Cheap Bail - Leslie Trista-Wright Bail Bonds
Call us at 305-381-5245 24 hours a day, 7 days a week!!!
Leslie Trista-Wright Bail Bond Agent of distinction, welcomes your interest in using services. Regardless of your circumstances and the issues surrounding your bail matter, this Bail Bond Agent is ready to extend compassion and commence work on the posting of a bond for you. As one of the most trusted and one of the most respected bail bond agents serving clients in Broward County and in Miami-Dade County, this agent takes all responsibilities and duties seriously. Hire services and have complete peace of mind, knowing that you are being competently served, from start to finish. Your Bail Bond Agent, Leslie Trista-Wright cares about your freedom and we will get you or your loved one out of jail fast in Hialeah with cheap bail processing service.

We do everything we possibly can to help you; you are always our number one priority; and sadly, in today's struggling economy, everyone could use some financial help; so we even offer an easy payment plan to further assist you and alleviate some of your stress from this stressful situation! It can happen to anyone; anyone can get into trouble with the law at any given time. Staff at Leslie Trista-Wright Bail Bonds completely understand how difficult and devastating a detainment can be. We are the ones who will best assist you, and we are available 24/7, every day of the week! You have nothing to lose by giving us a call, so reach us at 305-381-5245! We always have agents ready, and we will provide you with the ideal Hialeah cheap bail assistance you need!
Hialeah Cheap Bail - Bail Bonds 24 Hours a Day, 7 Days a Week
This doesn't have to be your loved one. Call Leslie Trista-Wright Bail Bonds, where we have agents standing by 24 hours a day, 7 days a week, ready to finance you in a time of need. Call 305-381-5245. We can help!
When you are in need of Hialeah cheap bail, you need an agency that is local to you. We serve all areas of South Florida, so give us a call today.