Kendall Bail Bond
Leslie Trista-Wright Bail Bonds for all Miami and Ft Lauderdale Jails. Dade and Broward.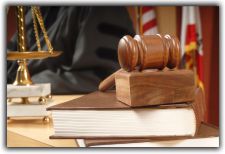 In Kendall a Bail Bond is a formal document that gives bail for someone to be released from custody, while awaiting trial. Clearly, for an arrested person in Kendall or anywhere else, a bail bond is a life-line. This means, that hiring an effective, unbiased Bondsman or Bail Bond Agent, is of crucial importance. The Bail Bond Agent, Leslie Trista-Wright, offers first-class guidance and advice, on all aspects of the bail process. Ask as many questions as you wish and expect prompt answers and explanations. Upon hiring the services of this Bail Bond Agent, you will immediately sense a genuine willingness to work hard for your fast release.

We will guide you through the process and make it much easier on you. You will be treated with courtesy and respect.

Local bail bondsmen allow us to serve and provide 24/7 bail bonds covers Miami-Dade and Broward Counties.
Call us today at 305-381-5245 to speak to Kendall Bail Bonds agent right away!

Why Choose Leslie Trista-Wright Bail Bonds?
Kendall Bail Bond - Leslie Trista-Wright Bail Bonds is the top Bail Bonds Agency in South Florida.

At Leslie Trista-Wright Bail Bonds, We Offer:
Over-the-phone bail bonds
E-Z Payment Plans
Financing available to qualified applicants... We work hard to get you OUT!
We Finance Kendall Bail Bond
Call us at 305-381-5245 24 hours a day, 7 days a week!!!
Many persons arrested in Kendall hire Bail Bond Service from the outstanding Bail Bond Agent, Leslie Trista-Wright and they later express gratitude to the Bail Bond Agent for such flawless work performance, having achieved fast release from custody. Read published testimonials which comment on the various satisfactory client experiences. This is the bondsman who will serve you exceptionally well. Hire now! Early hiring rewards, as work can commence immediately and so greatly enhance chances of early release. It is to your advantage if you have all of the necessary documents close at hand; this facilitates your agent who must attend to your matter following procedure and timing. Professional Bail Bond services awaits you at the office of the dedicated agent, Leslie Trista-Wright, 24/7, 365.

Leslie Trista-Wright, Bail Bond Agent par excellence, is a highly experienced, reliable Kendall bail bond agent who fully understands your rights and will go the extra mile to protect them for you in the circumstances presented by the bail process. Unfortunately, in this day in age, it doesn't take much to get into trouble with the law. The stark truth is that this can really happen to anyone at any time! That is why you need access to a bail bond agent who cares about your freedom and liberty, as soon as you are arrested. Bondsman Leslie Trista-Wright, has served in the bond field for many, many years, and knows what clients face when they are arrested. This bondsman also knows how hard the economy is, and that not having all the money to post a bond can be stressful. Not only are you or your loved one in custody, but if not released quickly, job loss may result. Located in Miami Dade County, your agent's telephone number is: 305-381-5245. Call now!
Kendall Bail Bond Bail Bond 24 Hours a Day, 7 Days a Week
This doesn't have to be your loved one. Call Leslie Trista-Wright Bail Bonds, where we have agents standing by 24 hours a day, 7 days a week, ready to finance you in a time of need. Call 305-381-5245. We can help!
When you are looking for Kendall Bail Bond agency, you need an agency that is local to you. We serve all areas of South Florida, including Miami and Fort Lauderdale.