Miami Bail Bonding
Leslie Trista-Wright Bail Bonds for all Miami and Ft Lauderdale Jails. Dade and Broward.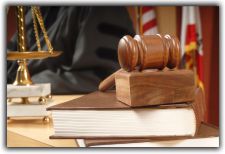 Miami Bail and Bonding matters are serious and require professional service from a confidential bail bond agent. You are well-advised to call Leslie Trista-Wright, the compassionate Bail Bond Agent who has already benefited numerous arrested persons. Find a more hardworking and trustworthy Bondsman in South Florida is almost impossible. Always make certain that the Bondsman you are using, is experienced and also very competent. With this Bail Bond Agent, work will be commence, as soon as you hire service.
We will guide you through the process and make it much easier on you. You will be treated with courtesy and respect.

Local bail bondsmen allow us to serve and provide 24/7 bail bonds covers Miami-Dade and Broward Counties.
Call us today at 305-381-5245 to speak to a bail bonds agent right away!

Why Choose Leslie Trista-Wright Bail Bonds?
Bail Bond in Dade - Leslie Trista-Wright Bail Bonds is the top Bail Bonds Agency in South Florida.

At Leslie Trista-Wright Bail Bonds, We Offer:
Over-the-phone bail bonds
E-Z Payment Plans
Financing available to qualified applicants... We work hard to get you OUT!
Leslie Trista-Wright Bail Bonds
Call us at 305-381-5245 24 hours a day, 7 days a week!!!
Hire the bail bond agent, Leslie Trista-Wright, and you will never regret doing so. Now that you need professional service concerning bail, do not hesitate to make the call and hire service immediately. You are assured of a fully licensed, insured and highly experienced Bondsman, who is well-versed at legal interpretation and who will fully protect your rights. Issues concerning Miami bail and bonding matters, when placed in the hands of astute Bondsman Leslie Trista-Wright, are usually resolved quickly. You need this type of professional service, as you face arrest and police custody. There is absolutely no doubt that you need a Bail Bond Agent who is ethical and trustworthy. You have one now! That bail bond agent is, Leslie Trista-Wright, a Bail Bond Agent with positive reputation for integrity and professionalism.
When you choose Bondsman Leslie Trista-Wright, you are choosing a bail bond agent who has lived and worked in South Florida for many years and fully understands the local setting and how difficult times can be for the average person. Unfortunately, anything unpleasant can happen to anyone at anytime. An arrest situation can suddenly descend upon anyone. It does not take much to get into trouble with the law! Call 305-381-5245 now and get the first-class Miami bail bonding service that will get you, a loved one, a family member, out of jail fast. Why remain in police custody for a lengthy period when the option to hire independent professional service, is yours as of right? Take no chances; call now!
Bail Bonds 24 Hours a Day, 7 Days a Week
This doesn't have to be your loved one. Call Leslie Trista-Wright Bail Bonds, where we have agents standing by 24 hours a day, 7 days a week, ready to finance you in a time of need. Call 305-381-5245. We can help!
When you are in need of a Miami Bail Bonding agency, look no further. We serve all areas of South Florida, so give us a call today.