Miami Beach Cheap Bail
Leslie Trista-Wright Bail Bonds for all Miami and Ft Lauderdale Jails. Dade and Broward.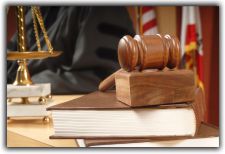 In Miami Beach a cheap bail bond from Bondsman, Leslie Trista-Wright, is considered a true blessing. Few other agents go the extra mile to provide convenient payment options for those arrested and facing adverse economic situations. choose an experienced, caring, compassionate Bail Bond Agent; confidently choose the Bondsman, Leslie Trista-Wright. Here is a Bail Bond Agent, who puts in tremendous hard work and ensures that clients are released from custody as fast as possible and offers a helpful payment plan.

We will guide you through the process and make it much easier on you. You will be treated with courtesy and respect.

Local bail bondsmen allow us to serve and provide 24/7 bail bonds covers Miami-Dade and Broward Counties.
Call us today at 305-381-5245 to speak to a bail bonds agent right away!

Why Choose Leslie Trista-Wright Bail Bonds?
Bail Bond in Dade - Leslie Trista-Wright Bail Bonds is the top Bail Bonds Agency in South Florida.

At Leslie Trista-Wright Bail Bonds, We Offer:
Over-the-phone bail bonds
E-Z Payment Plans
Financing available to qualified applicants... We work hard to get you OUT!
Leslie Trista-Wright Bail Bonds
Call us at 305-381-5245 24 hours a day, 7 days a week!!!
With Leslie Trista-Wright Bail Bond Agent, managing your bail matter, you will have peace of mind, knowing that this agent facilitates clients in every imaginable way. Take advantage of the EZ PAYMENT PLAN offered by this agent. Be sure to fully discuss details about the plan when you meet with your agent in FREE consultation. Rest assured, that this agent, truly cares about your freedom. Call and ask about the E-Z payment plan. It is the route, in Miami Beach, to cheap bail bonds. Professional bail bond support workers are standing by 24/7, ready to help with all bail bonds needs. You or a loved one can easily be in trouble with the law, at any given time. Few are prepared to face a bail payment. Do not panic, though, because Bondsman, Leslie Trista-Wright, is ready to serve you exceptionally well and offers a helpful, beneficial plan.
Should bail be beyond your economic means, the EZ Payment Plan will prove useful and timely and you should embrace it immediately. There is no doubt, that lack of funds can keep you or your loved one in jail for a lengthy period, triggering a series of further unfortunate events and much despair. If you cannot get out of jail, you cannot get to work. If you cannot get to work, you are at risk for losing your job bills will mount and impact negatively on your already adverse financial situation. But, with Leslie Trista-Wright, Bail Bond Agent par excellence, in your corner, there is much hope for quick release from jail. Call today! Dial; 305-381-5245 and get Miami Beach Cheap Bail and, of course, your freedom at last.
Bail Bonds 24 Hours a Day, 7 Days a Week
This doesn't have to be your loved one. Call Leslie Trista-Wright Bail Bonds, where we have agents standing by 24 hours a day, 7 days a week, ready to finance you in a time of need. Call 305-381-5245. We can help!
When you are in need of Miami Beach Cheap Bail, look no further. We serve all areas of South Florida, so give us a call today.