Miami FL Bail Bonds
Leslie Trista-Wright Bail Bonds for all Miami and Ft Lauderdale Jails. Dade and Broward.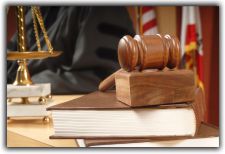 Miami FL Bail Bonds are what one needs if arrested and in police custody. Always make sure that you are using the professional services of a reliable Bail Bond Agent. Make it easy on yourself and hire the Bail Bond Agent, Leslie Trista-Wright. Here is a Bondsman of distinction who has benefited numerous arrested persons throughout South Florida. You can look forward to Bail Bond service, 24 hours a day, all 7 days a week. acceptable forms of payment include all major credit cards and the helpful EZ Payment Plan options which has made a tremendous and positive difference to many clients' ability to pay for a bond.
We will guide you through the process and make it much easier on you. You will be treated with courtesy and respect.

Local bail bondsmen allow us to serve and provide 24/7 bail bonds covers Miami-Dade and Broward Counties.
Call us today at 305-381-5245 to speak to Miami FL Bail Bonds agent right away!

Why Choose Leslie Trista-Wright Bail Bonds?
Miami FL Bail Bonds - Leslie Trista-Wright Bail Bonds is the top Bail Bonds Agency in South Florida.

At Leslie Trista-Wright Bail Bonds, We Offer:
Over-the-phone bail bonds
E-Z Payment Plans
Financing available to qualified applicants... We work hard to get you OUT!
Leslie Trista-Wright Bail Bonds
Call us at 305-381-5245 24 hours a day, 7 days a week!!!
Expect the competent, diligent and highly organized support staff, here at Leslie Trista-Wright, Bail Bond Agent, to go the extra mile to ensure a good outcome for you. You want to get out of jail fast and all will be done to get you out fast. Now that you need Miami FL Bail Bonds Service, do not delay. Early action rewards. By hiring your Bail Bond Agent early, work can be initiated on your behalf in a timely manner.
You can expect quicker release. It is sad, but true, that anything can happen to anyone at any time. Nowadays, it does not take much to get into trouble with the law. Leslie Trista-Wright Bail Bond Agent, offer a reliable and comprehensive Bail Bond Service. One is hard-pressed to find a better Bail Bond Agent in Dade County. Call now! dial: 305-381-5245 and ask about the "easy payment plan". It can help you hugely.
Bail Bonds 24 Hours a Day, 7 Days a Week
This doesn't have to be your loved one. Call Leslie Trista-Wright Bail Bonds, where we have agents standing by 24 hours a day, 7 days a week, ready to finance you in a time of need. Call 305-381-5245. We can help!
When you are looking for a Miami FL Bail Bonds agency, you need one that is local to you. We serve all areas of South Florida, including Miami and Fort Lauderdale.