Miami Lakes Bondsman
Leslie Trista-Wright Bail Bonds for all Miami and Ft Lauderdale Jails. Dade and Broward.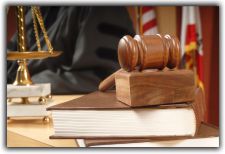 When choosing a Miami Lakes Bondsman, make sure that the bondsman has a positive reputation in the community. You want to hire the services of a competent bondsman. Make it easy on yourself and hire Leslie Trista-Wright. Here is a bail bond agent on whom you can depend, to get out of jail fast. You can sure to be greatly impressed with this Bail Bond Agent, known for unbiased professional guidance on all aspects of the bail process. Expect the posting of your bail bond to be carried out in a timely manner.

We will guide you through the process and make it much easier on you. You will be treated with courtesy and respect.

Local bail bondsmen allow us to serve and provide 24/7 bail bonds covers Miami-Dade and Broward Counties.
Call us today at 305-381-5245 to speak to a bail bonds agent right away!

Why Choose Leslie Trista-Wright Bail Bonds?
Miami Lakes Bondsman - Leslie Trista-Wright Bail Bonds is the top Bail Bonds Agency in South Florida.

At Leslie Trista-Wright Bail Bonds, We Offer:
Over-the-phone bail bonds
E-Z Payment Plans
Financing available to qualified applicants... We work hard to get you OUT!
Leslie Trista-Wright Bail Bonds
Call us at 305-381-5245 24 hours a day, 7 days a week!!!
Hiring the Miami Lakes Bondsman, Leslie Trista-Wright, will help you to get out of jail fast. It will prove to be the best decision you made, when you were arrested. There is absolutely no doubt, that this Bail Bond Agent can provide you with a real "LIFELINE". Make early contact and get your bail bond posted. Gather and keep your documents within easy reach. Much work needs to be done as regards full-fledged preparation for and the posting of a Bail Bond for you. First-class Bail Bond Service awaits you here! If you are unable to find the full amount for your bail, you can ask your agent if it is possible for you to access to the Easy Payment Plan, designed for those facing unsatisfactory economic circumstances. Call the helpful support staff at the office of Leslie Trista-Wright, your Bail Bond Agent, for detailed information.

Call and hire your Miami Lakes bail bondsman, as soon as possible. Leslie Trista-Wright provides professional bail bond service, 24/7. Count on fully trained support workers who will always help and facilitate you, in every way. Leslie Trista-Wright Bail Bond Agent par excellence, vows to be by your side throughout this entire bail process, which can prove stressful. You will be given emotional support. Do you know that Bondsman Leslie Trista-Wright is located in Miami Dade County? The telephone number is 305-381-5245. Although not affiliated with law enforcement, bail bond support workers experienced in the field are on hand to advise you. You will have peace of mind, knowing that you are receiving the focused, high-quality service that you need to get out of jail fast.
Bail Bonds 24 Hours a Day, 7 Days a Week
This doesn't have to be your loved one. Call Leslie Trista-Wright Bail Bonds, where we have agents standing by 24 hours a day, 7 days a week, ready to finance you in a time of need. Call 305-381-5245. We can help!
When you are in need of a bail bond in Miami, you need an agency that is local to you. We serve all areas of South Florida, including Miami and Fort Lauderdale.