North Bay Village Bail Bonds
Leslie Trista-Wright Bail Bonds for all Miami and Ft Lauderdale Jails. Dade and Broward.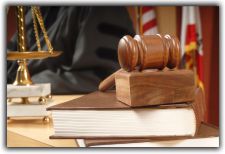 In North Bay Village Bail Bonds posted by Leslie Trista-Wright, the compassionate Bail Bond Agent, are what arrested persons need as "LIFELINES", in their hour of need. Expect the undivided attention of this remarkable Bail Bond Agent, from the moment you hire services. Take no chances! Remember, you need a Bail Bond Agent with a good current reputation. Leslie Trista-Wright has an outstanding reputation and a strong track record of successful outcomes, getting arrested persons out of jail fast. Contact the ideal Bail Bond Agent for you, whether you need help in in Broward County or Miami-Dade County. Help awaits you!

We will guide you through the process and make it much easier on you. You will be treated with courtesy and respect.

Local bail bondsmen allow us to serve and provide 24/7 bail bonds covers Miami-Dade and Broward Counties.
Call us today at 305-381-5245 to speak to North Bay Village Bail Bonds agent right away!

Why Choose Leslie Trista-Wright Bail Bonds?
North Bay Village Bail Bonds - Leslie Trista-Wright Bail Bonds is the top Bail Bonds Agency in South Florida.

At Leslie Trista-Wright Bail Bonds, We Offer:
Over-the-phone bail bonds
E-Z Payment Plans
Financing available to qualified applicants... We work hard to get you OUT!
Leslie Trista-Wright Bail Bonds
Call us at 305-381-5245 24 hours a day, 7 days a week!!!
For your convenience, over the phone bonds can be arranged as payment for bail. Major credit cards are also accepted as a form of payment. An Easy Payment Plan is available. Call for detailed information on the EZ Payment Plan. Such a plan is used mainly by those facing very adverse economic situations and unable to find the amount required for bail. Make Agent Leslie Trista-Wright your "LIFELINE", for any type of North Bay Village Bail Bonds, whether for you, for your loved ones, friends or family members. Rest assured, Leslie Trista-Wright is highly experienced, trustworthy and reliable, in every way. You do not know when something can go wrong; keep the telephone number of this astute, compassionate Bail Bond Agent, at your fingertips. You do not need to wait until morning; call 24/7. The Emergency Line operates consistently.

Choose the ideal, experienced, and trusted Agent, Leslie Trista-Wright. The promise to remain right by your side throughout the process will be honored. You will be offered the help and support you need, during this difficult time. Your Bail Bond Agent truly cares about you, your rights, and your freedom. Located in Miami Dade County, the telephone number of Bail Bond Agent Leslie Trista-Wright, is 305-381-5245, and although not affiliated with law enforcement, your Bail Bond Agents will demonstrate to you, a tremendous familiarity with the field. Feel confident, therefore, that you can be certain that you are receiving the best, the most accurate and the most focused service available in South Florida. Call now!
Bail Bonds 24 Hours a Day, 7 Days a Week
This doesn't have to be your loved one. Call Leslie Trista-Wright Bail Bonds, where we have agents standing by 24 hours a day, 7 days a week, ready to finance you in a time of need. Call 305-381-5245. We can help!
When you are looking for North Bay Village Bail Bonds agency, you need an agency that is local to you. We serve all areas of South Florida, including Miami and Fort Lauderdale.