South Florida Bail Bonds
Leslie Trista-Wright Bail Bonds for all Miami and Ft Lauderdale Jails. Dade and Broward.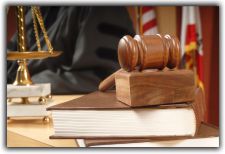 In many areas of South Florida, Bail Bonds are quickly prepared and posted, following proper procedure, by the outstanding Bondsman, Leslie Trista-Wright. Should you need bail bonds, call! There is absolutely no doubt, that this highly experienced and highly respected Bail Bond Agent will prove to be your only lifeline. When you are arrested, your freedom is curtailed to a large extent. However, you have rights. This Agent is ready to protect your rights and you will get your freedom. A posted bail bond will get you out of jail fast.

We will guide you through the process and make it much easier on you. You will be treated with courtesy and respect.

Local bail bondsmen allow us to serve and provide 24/7 bail bonds covers Miami-Dade and Broward Counties.
Call us today at 305-381-5245 to speak to a bail bonds agent right away!

Why Choose Leslie Trista-Wright Bail Bonds?
South Florida Bail Bonds - Leslie Trista-Wright Bail Bonds is the top Bail Bonds Agency in South Florida.

At Leslie Trista-Wright Bail Bonds, We Offer:
Over-the-phone bail bonds
E-Z Payment Plans
Financing available to qualified applicants... We work hard to get you OUT!
Leslie Trista-Wright Bail Bonds - South Florida Bail Bonds
Call us at 305-381-5245 24 hours a day, 7 days a week!!!
It is important that an arrested person becomes pro-active about bail, and acts rationally and intelligently when arrested. Family members and loved ones intending to assist an arrested person, will be doing the right thing to act in a most timely manner. By calling the reputable Leslie Trista-Wright, Bail Bond Agent of distinction, an arrested person has immediately place himself or herself at a great advantage. This agent is known to put in tremendous hard work, to get clients released from jail fast. As a reliable professional Bail Bond agent, this agent will deliver bail bond service without any hassles. Leslie Trista-Wright is compassionate and caring and will extend to you and your family, the professional courtesies and emotional support that you need, particularly at this juncture. You are fortunate to have available to you, South Florida Bail Bonds Services as focused, as those offered by Bail Bond Agent, Leslie Trista-Wright. Call today!
The truth is, that in South Florida, bail bonds are not difficult to secure, if you wisely choose the support of a highly experienced Bail Bond Agent like the esteemed Leslie Trista-Wright, an active Bail Bond Agent with a positive reputation. This diligent Bondsman, can urgently prepare bonds for you and your loved one. The relevant documents will be properly presented to the court, to secure the release of the person in custody. The Court must be assured, that he or she will make the necessary appearances, at all of the required court hearings. You or your close friend, or a family member, should contact Bail Bond Agent Leslie Trista-Wright to arrange for the posting of Bail Bonds as needed. Several important factors are seriously considered by the Judge, in determining the amount of the bail: the background and nature of the present charges, the weight of the admissible evidence, character profile and history, as well as the possibility of the defendant not showing up at court.
South Florida Bail Bonds 24 Hours a Day, 7 Days a Week
This doesn't have to be your loved one. Call Leslie Trista-Wright Bail Bonds, where we have agents standing by 24 hours a day, 7 days a week, ready to finance you in a time of need. Call 305-381-5245. We can help!
When you are looking for quick South Florida Bail Bonds, you need an agency that is local to you. We serve all areas of South Florida, so give us a call today.