South Miami Bond
Leslie Trista-Wright Bail Bonds for South Miami Bond and ll Miami and Ft Lauderdale Jails. Dade and Broward.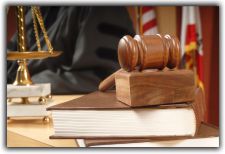 Choose the Bail Bond Agent Leslie-Trista-Wright to serve you, and a South Miami Bond will be quickly posted for you; you will be then able to get out of jail fast. Arrest presents a most stressful scenario for the arrested person and for families involved. Count on your hard working and caring Bail Bond Agent, who knows what you are going through and is ready to do something positive about the matter. Feel peace of mind, knowing that you chose a bail bond agent, who is ready to assist you, beyond the call of duty.
We will guide you through the process and make it much easier on you. You will be treated with courtesy and respect.

Local bail bondsmen allow us to serve and provide 24/7 bail bonds covers Miami-Dade and Broward Counties.
Call us today at 305-381-5245 to speak to a bail bonds agent right away!

Why Choose Leslie Trista-Wright Bail Bonds?
South Miami Bond - Leslie Trista-Wright Bail Bonds is the top Bail Bonds Agency in South Florida.

At Leslie Trista-Wright Bail Bonds, We Offer South Miami Bond:
Over-the-phone bail bonds
E-Z Payment Plans
Financing available to qualified applicants... We work hard to get you OUT!
We Finance South Miami Bond
Call us at 305-381-5245 24 hours a day, 7 days a week!!!
Any law-abiding citizen can be caught up in an unexpected situation that results in an arrest. If you unfortunately face any such situation, immediately call Bail Bond Agent, Leslie Trista-Wright. Professional guidance, unbiased advice and full-fledged Bail Bond Service await you, upon calling and hiring Leslie Trista-Wright. Plus, experienced support staff workers at the office of your Bail Bond Agent, will promptly process your service request and answery our questions. You will be put you at ease. You, no doubt, are in a state of panic. Have failt in your chosen Bail Bond Agent! All professional courtesies will be extended to you. You will be greatly facilitated. and given the emotional support and confidence you need to move forward. If your financial status is unfavorable, ask about the helpful payment plan offered your Bail Bond Agent. It is known as the EZ Payment Plan and will help you to quickly get your South Miami Bond posted.
By calling 305-381-5245 today, you will be close to getting your freedom back, while you await trial or follow-up activities with law enforcement.
Sadly, nearly everyone needs some type of financial help. Leslie Trista-Wright is determined to help clients to get the bonds that they desperately need in South Florida, by offering easy payment plans. With the ideal South Miami bail bond assistance in place, your onerous burden will be lifted. A bond can be urgently prepared for you and the relevant documents can be presented to the court, to secure release from jail or custody. The Court must be assured, that the defendant or suspect, will make appearances at all of the required court hearings. You, a close friend, a family member, should swiftly contact Agent Leslie Trista-Wright to arrange for the posting of a Bond, anytime one is needed.
South Miami Bond 24 Hours a Day, 7 Days a Week
This doesn't have to be your loved one. Call Leslie Trista-Wright Bail Bonds, where we have agents standing by 24 hours a day, 7 days a week, ready to finance you in a time of need. Call 305-381-5245. We can help!
When you are in need of a South Miami Bond, you need an agency that is local to you. We serve all areas of South Florida, so give us a call today.