Miami Gardens Bail Bond
Leslie Trista-Wright Bail Bonds for all Miami and Ft Lauderdale Jails. Dade and Broward.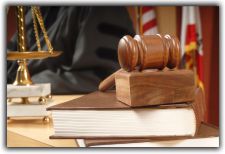 Should you need an affordable Miami Gardens bail bond for yourself or for a loved one, bail bond agent Leslie Trista-Wright, is the agent worth contacting and hiring immediately. Here is a caring and compassionate bail bond agent, who offers comprehensive bail bond service, 24/7. Regardless of your situation, if you are unfortunately arrested, do not languish in custody, become proactive and help yourself; make contact with an outstanding, fully licensed bail bond agent and hire services. With your matter in the competent hands of Leslie Trista-Wright, there will be no hassles. Plus, you can look forward to freedom, precious time with family and friends and the resumption of work assignments.

We will guide you through the process and make it much easier on you. You will be treated with courtesy and respect.

Local bail bondsmen allow us to serve and provide 24/7 bail bonds covers Miami-Dade and Broward Counties.
Call us today at 305-381-5245 to speak to Miami Gardens Bail Bonds agent right away!

Why Choose Leslie Trista-Wright Bail Bonds?
Miami Gardens Bail Bond - Leslie Trista-Wright Bail Bonds is one of the top Bail Bonds Agents in South Florida.

At Leslie Trista-Wright Bail Bonds, We Offer:
Over-the-phone bail bonds
E-Z Payment Plans
Financing available to qualified applicants... We work hard to get you OUT!
We Finance Miami Gardens Bail Bond
Call us at 305-381-5245 24 hours a day, 7 days a week!!!
Be firmly assured, that immediately you call requesting Miami Gardens bail bond service, a cadre of well-trained, helpful support workers will warmly greet you and any family members who may be taking an interest in the matter at hand. Expect prompt answers to your question and assistance with any related matters. You will be facilitated in every imaginable manner. You will be put in contact with bail bond agent, Leslie Trista-Wright, an agent with an outstanding reputation for genuine professionalism and reliability. As an agent with high levels of practical field experience in matters concerning the bail process and bail bonds, your agent is in a position to competently guide you and go about the preparation and filing of your bond in the correct manner. Why look elsewhere for service when Agent, Leslie Trista-Wright can serve you well?
Call any time, any day, 24/7 and Leslie Trista-Wright will respond positively to you! Run-ins with the law can happen to anyone at any time. It is of paramount importance that you seek professional service and that you do so as early as possible. If you or a loved one fell into an unfavorable situation and need any type of Miami Gardens bail bond, then you need to contact, Leslie Trista-Wright. This agent will help to get your or your loved one, out of jail fast! A bond is a lifeline! This is your opportunity to get one posted quickly, so that you spend as little time as possible without freedom, in jail or detention center. Excellent Easy Payment Plans are offered by Leslie Trista-Wright. Be sure to discuss these plans with you agent as soon as you make contact. You cannot go wrong when you choose the dedicated agent, Leslie Trista-Wright!
Miami Gardens Bail Bond Bail Bond 24 Hours a Day, 7 Days a Week
This doesn't have to be your loved one. Call Leslie Trista-Wright Bail Bonds, where we have agents standing by 24 hours a day, 7 days a week, ready to finance you in a time of need. Call 305-381-5245. We can help!
When you are looking for Miami Gardens Bail Bond agency, you need an agency that is local to you. We serve all areas of South Florida, including Miami and Fort Lauderdale.