Miami Gardens Bond
Leslie Trista-Wright Bail Bonds for all Miami and Ft Lauderdale Jails. Dade and Broward.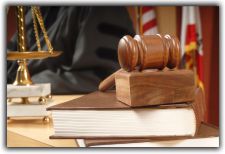 Finding effective Miami Gardens bond processing is easy, but only if you have the details and telephone number of Leslie Trista-Wright, Bail Bond Agent! You are assured of immediate action on your bail matter as soon as you retain services. Make use of the golden opportunity to get a fully licensed bail bond agent to protect your rights and regain your freedom fast. Here is a Bail Bond Agent who never settles for less than 100% client satisfaction. You will have prompt access to highly professional services by calling now.

We will guide you through the process and make it much easier on you. You will be treated with courtesy and respect.

Local bail bondsmen allow us to serve and provide 24/7 bail bonds covers Miami-Dade and Broward Counties.
Call us today at 305-381-5245 to speak to a bail bonds agent right away!

Why Choose Leslie Trista-Wright Bail Bonds?
Miami Gardens Bond - Leslie Trista-Wright Bail Bonds is one of the top Bail Bonds Agents in South Florida.

At Leslie Trista-Wright Bail Bonds, We Offer:
Over-the-phone bail bonds
E-Z Payment Plans
Financing available to qualified applicants. We work hard to get you OUT!
We Finance Miami Gardens Bond
Call us at 305-381-5245 24 hours a day, 7 days a week!!!
Leslie Trista-Wright, bail bond agent of great distinction is ready and fully equipped to serve you. Expect uncompromised representation on all aspects of bail and bail bonds. You are assured undivided attention. Much compassion will be showered not only on you but on your family as well. Loss of employment looms large. You need your freedom. This bail bond agent is extremely well versed in the law and knows how to protect rights. You didn't plan to end up in jail, nor did you plan to get yourself in trouble with the law. Now that you or your loved one will need professional guidance and service, you are well advised to call and hire, Leslie Trista-Wright for action on the posting of a Miami Gardens bond.
Miami Gardens Bond Bail Bond 24 Hours a Day, 7 Days a Week
This doesn't have to be your loved one. Call Leslie Trista-Wright Bail Bonds, where we have agents standing by 24 hours a day, 7 days a week, ready to finance you in a time of need. Call 305-381-5245. We can help!
When you are looking for Miami Gardens Bond agency, you need an agency that is local to you. We serve all areas of South Florida, including Miami and Fort Lauderdale.