North Miami Beach Bond
Leslie Trista-Wright Bail Bonds for all Miami and Ft Lauderdale Jails. Dade and Broward.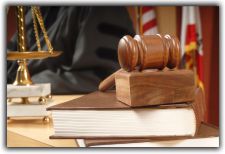 Arrested persons in the area, North Miami Beach, use bond services from Agent Leslie Trista-Wright and benefit tremendously in every way, from start to finish line. To begin with, this fully licensed bail bond agent offers an easy payment plan. Do not hesitate to discuss the plan with the agent; it will help you tremendously in several ways. Here is a caring and compassionate bail bond agent who will protect your rights. Consider a bail bond as a real lifeline and make sure that you keep the telephone number of the bondsman, Leslie Trista-Wright, close at hand, at all times. Help is available 24/7, 365 days per year. Pay by over-the-phone arrangement, all major credit cards or the special EZ Payment Plan option.

We will guide you through the process and make it much easier on you. You will be treated with courtesy and respect.

Local bail bondsmen allow us to serve and provide 24/7 bail bonds covers Miami-Dade and Broward Counties.
Call us today at 305-381-5245 to speak to a bail bonds agent right away!

Why Choose Leslie Trista-Wright Bail Bonds?
North Miami Beach Bond - Leslie Trista-Wright Bail Bonds is one of the top Bail Bonds Agents in South Florida.

At Leslie Trista-Wright Bail Bonds, We Offer North Miami Beach Bond:
Over-the-phone bail bonds
E-Z Payment Plans
Financing available to qualified applicants... We work hard to get you OUT!
As soon as you retain the services of Leslie Trista-Wright in North Miami Beach, your bond will be prepared. You will sense that the agent is going the extra mile to get you and, or, your loved one out of jail as fast as possible. Plus, diligent, professional, efficient support workers will put you at ease and answer all of your questions. You will be directed to the agent, Leslie Trista-Wright, an agent with an outstanding reputation for professionalism and reliability. As an agent with high levels of practical field experience in matters concerning bail bonds, your agent will listen to you attentively and immediately initiate work on the preparation of your bail bond and present it to the relevant court in order top achieve release for you, the arrested person. Do not delay the call to agent Leslie Trista-Wright!

Given the particular facts and circumstances relating to your bail bond matter, your agent can be expected to work with a great sense of mission and purpose. The main aim of your agent is to get you the freedom that you are entitled to under the law as you await trial. Applying many honed skills, your agent will attend to every detail and give your matter, the undivided attention that it deserves. Remember that a North Miami Beach bond is the only way that you can be released from custody, within the framework of the law of the state. Leslie Trista-Wright is one of the leading agents in South Florida; take advantage of the service offered here. With Leslie Trista-Wright serving you, there will be no hassles.

North Miami Beach Bond 24 Hours a Day, 7 Days a Week
This doesn't have to be your loved one. Call Leslie Trista-Wright Bail Bonds, where we have agents standing by 24 hours a day, 7 days a week, ready to finance you in a time of need. Call 305-381-5245. We can help!
When you are in need of a North Miami Beach Bond, you need an agency that is local to you. We serve all areas of South Florida, so give us a call today.