Opa Locka Bond
Leslie Trista-Wright Bail Bonds for all Miami and Ft Lauderdale Jails. Dade and Broward.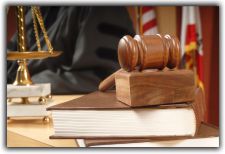 Should you or your loved one be placed in custody upon arrest in Opa Locka, hire bond service from Leslie Trista-Wright. You will be at a clear advantage with professional help from this agent, a highly experienced bondsman who has benefited numerous arrested persons facing the same or similar issues to the ones you are now confronted with, unfortunately. Leave all of the hard work to the capable hands of bondsman, par excellence, Leslie Trista-Wright. Bear in mind that you can pay by prior over-the-phone arrangements, by any major credit card or through the EZ Payment Plan option, offered by this agent.

We will guide you through the process and make it much easier on you. You will be treated with courtesy and respect.

Local bail bondsmen allow us to serve and provide 24/7 bail bonds covers Miami-Dade and Broward Counties.
Call us today at 305-381-5245 to speak to a bail bonds agent right away!

Why Choose Leslie Trista-Wright Bail Bonds?
Opa Locka Bond - Leslie Trista-Wright Bail Bonds is one of the top Bail Bonds Agents in South Florida.

At Leslie Trista-Wright Bail Bonds, We Offer:
Over-the-phone bail bonds
E-Z Payment Plans
Financing available to qualified applicants... We work hard to get you OUT!
Any type of Opa Locka bond can be competently handled by Agent, Leslie Trista-Wright. There is absolutely no doubt that you, having lost your treasured freedom, will benefit you hugely in every way, from the type of focused bail bond service offered by Leslie Trista-Wright. You must realize that you need professional service in order for your bond to be properly prepared and duly posted. Of course, a lay person cannot prepare and post a bail bond for himself or herself. It requires special service. Be pro-active; retain professional service from the well-respected agent, Leslie Trista-Wright. A bail bond, effectively posted by a licensed bail bond agent, will get you, and, or your loved one, out of jail fast.
Do not fail to call Leslie Trista-Wright as soon as possible to fully discuss your bail status and any issues relating to bail and bail bonds. Helpful, well-trained bail bond support workers at the office of Leslie Trista-Wright, are ready to facilitate you in every imaginable way. All of your questions will be promptly answered and you will be made to feel more at ease with your current situation. Knowing that your matter is being managed by an excellent, hardworking agent, will give you much needed confidence as you await release pending trial or follow-up with law enforcement agencies. Rest assured that it is possible for you to have a bond posted with a sense of urgency, when you place your trust in the fully licensed, outstanding bondsman, Leslie Trista-Wright. Why sit hopelessly in custody in Opa Locka, when bond agent, Leslie Trista-Wright, is ready to represent you and get you out of jail fast with a bond and an easy payment plan.
Bail Bonds 24 Hours a Day, 7 Days a Week
This doesn't have to be your loved one. Call Leslie Trista-Wright Bail Bonds, where we have agents standing by 24 hours a day, 7 days a week, ready to finance you in a time of need. Call 305-381-5245. We can help!
When you are in need of a Opa Locka Bond, you need an agency that is local to you. We serve all areas of South Florida, so give us a call today.