Cheap Bondsman Broward
Leslie Trista-Wright Bail Bonds for all Miami and Ft Lauderdale Jails. Dade and Broward.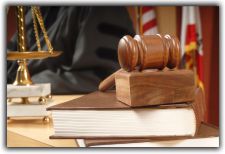 In need of a cheap bondsman in Broward or Miami-Dade? Are you searching for a reputable, reliable, and fully licensed agency that will get you out of jail fast, accepts credit cards, provides over-the-phone bail bonds, has 24/7 availability, and even offers EZ Payment Plan Options? Well, you have found us! We are devoted to helping you, we are known for our success, speed, and dedication, we have been deemed one of the best agencies around, and we really do live up to our reputation! We truly are the only team of bail bond agents to trust during this difficult ordeal, so call us any time, any day, and we will arrange the immediate posting of your bond, and we will not let you down!

We will guide you through the process and make it much easier on you. You will be treated with courtesy and respect.

Local bail bondsmen allow us to serve and provide 24/7 bail bonds covers Miami-Dade and Broward Counties.
Call us today at 305-381-5245 to speak to a bail bonds agent right away!

Why Choose Leslie Trista-Wright Bail Bonds?
Cheap Bondsman Broward - Leslie Trista-Wright Bail Bonds is the top Bail Bonds Agency in South Florida.

At Leslie Trista-Wright Bail Bonds, We Offer:
Over-the-phone bail bonds
E-Z Payment Plans
Financing available to qualified applicants... We work hard to get you OUT!
Cheap Bondsman Broward - Leslie Trista-Wright Bail Bonds
Call us at 305-381-5245 24 hours a day, 7 days a week!!!
Cheap Bondsman Broward - The Bail Bondsman Checklist:
When you call us, please have the following information ready to ensure the quickest and easiest application time.
Leslie Trista-Wright Bail Bonds, are happy to provide our South Florida clients with our professional and expert Cheap Bondsman in Broward to get you out of trouble fast. It doesn't take much to get in trouble with the law. Plus, with the tough economy you need someone who is on your side ready to help you fast, without breaking the bank. When you are arrested it can be devastating emotionally and financially. That is why you need to call us and let us help you GET OUT OF JAIL With an easy payment plan. Call today and find out how at 305-381-5245.
Bail Bonds 24 Hours a Day, 7 Days a Week - Cheap Bail Bondsman Aventura
This doesn't have to be your loved one. Call Leslie Trista-Wright Bail Bonds, where we have agents standing by 24 hours a day, 7 days a week, ready to finance you in a time of need. Call 305-381-5245. We can help!
When you are in need of an cheap bail bondsman in Aventura, look no further. We serve all areas of South Florida, so give us a call today.