Bail Bondsman
Leslie Trista-Wright Bail Bondsman services for all Miami and Ft Lauderdale Jails.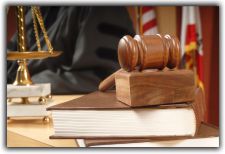 For a bail bondsman that you can depend on then you need to call the professional bond agent Leslie Trista-Wright. We will help you get out of jail fast and end this stressful predicament at least for the moment. You will be able to await your trail in the comfort of your home instead of a jail cell with our service! Our fully licensed agent is at your disposal 24 hours a day, 7 days a week, promising to get you, your loved one, or friend out of jail promptly. Call today for more information!
We accept credit cards, set up EZ Payment Plans and can process over-the-phone bonds. With the superior service and dedication that our bail bondsmen possess, it's no wonder how we have built a strong name for ourselves.
Our Bail Bondsman are here for you whenever and wherever you need us.
We will guide you through the bail bonds process and make it much easier on you. You will be treated with courtesy and respect.
Call our bail bondsman today at 305-381-5245

Bail Bond in Dade - Leslie Trista-Wright Bail Bonds is the top Bail Bonds Agency in South Florida.

Leslie Trista-Wright Bail Bonds
If your loved one has just been arrested, we know it can be a very stressful and agonizing time. That's why we're available any time of the day or night to help you. Call our bail bondsman at 305-381-5245 24 hours a day, 7 days a week!!!

At Leslie Trista-Wright Bail Bonds, We Offer:
Over-the-phone bail bonds
E-Z Payment Plans
We have professional Bail Bonds agents standing by 24/7, ready to help with all your bail bonds needs.
Run-ins with the law happen, often without warning. If you need a bail bondsman to get a loved one out of jail immediately, call today. In fact, you can call us 24/7 and our phenomenal and extremely helpful bail bond agent will always be here to help you! We service both Broward and Miami Dade Counties and offer Easy Payment Plans. If you need assistance with anything regarding bail bonds, call and get the high quality service you deserve. We strive for 100% client satisfaction and will do everything in our power to make your jail stay as short as possible. Bail Bond Agent Leslie Trista-Wright will do everything to get you your freedom!
Your loved one could be at risk of losing their employment if they do not get released quickly. That's why we can help you GET OUT OF JAIL for just 5 percent down. Call us today at 305-381-5245, and find out more about our affordable bail bonds in Miami Beach FL.