Bailbondmen
Leslie Trista-Wright Bail Bonds for all Miami and Ft Lauderdale Jails. Dade and Broward.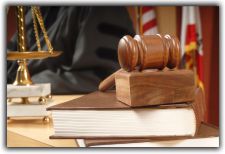 A bailbondmen that is honest and reliable is always available when you call Leslie Trista-Wright Bail Bonds Agent. We are available 24/7 to assist you in this troubling time of need. Our fully licensed agency is convenient, providing a wide range of payment options, including credit cards, arrange EZ Payment Plans and can even process over-the-phone bonds. Leslie Trista-Wright is here for you whenever, wherever trouble finds you. Save this agent's number, you may need it!

We will guide you through the process and make it much easier on you. You will be treated with courtesy and respect.

Local bail bondsmen allow us to serve and provide 24/7 bail bonds covers Miami-Dade and Broward Counties.
Call us today at 305-381-5245 to speak to a bail bonds agent right away!

Why Choose Leslie Trista-Wright Bail Bonds?
Bailbondmen - Leslie Trista-Wright Bail Bonds is one of the top Bail Bonds Agents in South Florida.

At Leslie Trista-Wright Bail Bonds, We Offer:
Over-the-phone bail bonds
E-Z Payment Plans
Financing available to qualified applicants... We work hard to get you OUT!
Leslie Trista-Wright Bail Bonds
Call us at 305-381-5245 24 hours a day, 7 days a week!!!
With our dedicated professionals and superior service. We have built a strong name for ourselves in Miami-Dade and Broward County. We are one of the premiere bailbondmen agents to hire if you or a loved one ever find yourself in legal trouble. We believe you are innocent until proven guilty and should be able to await your trial in the comfort of your home, without the risk of losing your job. Leslie Trista-Wright Bail Bonds Agent is a reputable, experienced, and professional bail bond agent located in Dade County that cares about your rights and your freedom. We have many flexible payment options so call us today if you need our bailbondmen services!
Bail Bonds 24 Hours a Day, 7 Days a Week
This doesn't have to be your loved one. Call Leslie Trista-Wright Bail Bonds, where we have agents standing by 24 hours a day, 7 days a week, ready to finance you in a time of need. Call 305-381-5245. We can help!
When you are in need of BailBondMen, look no further. We serve all areas of South Florida, so give us a call today.