Dade County Corrections
Leslie Trista-Wright Bail Bonds for all Miami and Ft Lauderdale Jails. Dade and Broward.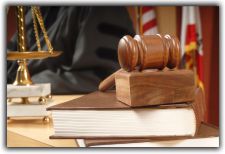 Whatever the problem, should anyone urgently need clarification in Dade County on Corrections Center issues, the professional assistance of licensed Agent, Leslie Trista-Wright will be forthcoming. Make early contact, and be assured of a competent performance, and strict confidentiality, at all times. You will also have some peace of mind, knowing that your matter is being taken care of by an experienced agent, who has dealt with Corrections Center matters like yours, or very similar to yours. Assistance is available 24/7 and if your circumstances are financially adverse, an EZ Payment Plan may be available. This is a matter which you should discuss with your agent, as early as possible.

We will guide you through the process and make it much easier on you. You will be treated with courtesy and respect.

Local bail bondsmen allow us to serve and provide 24/7 bail bonds covers Miami-Dade and Broward Counties.
Call us today at 305-381-5245 to speak to a bail bonds agent right away!

Why Choose Leslie Trista-Wright Bail Bonds?
Bail Bond in Dade - Leslie Trista-Wright Bail Bonds is the top Bail Bonds Agency in South Florida.

At Leslie Trista-Wright Bail Bonds, We Offer:
Over-the-phone bail bonds
E-Z Payment Plans
Financing available to qualified applicants... We work hard to get you OUT!
Leslie Trista-Wright Bail Bonds
Call us at 305-381-5245 24 hours a day, 7 days a week!!!
Posting of Dade County Corrections Bail Bonds is a procedure, intimately familiar to agent Leslie Trista-Wright, who can competently prepare them, as soon as your request is received. By contacting Bail Bond Agent, Leslie Trista-Wright, one should find some peace of mind, knowing that professional support is available. This Bail Bond service operates 24/7. It is easy to get on the wrong side of the law; it often happens unexpectedly. If you, or a loved one, or family members, need in Dade County any Corrections bail bonds, help must be immediately sought. Be sure to have all documents and details with you, as that way, matters can be expedited even more quickly than you imagined. The entire process will be clearly explained to you. You can expect respect and compassion from this agent, as you face your terrible ordeal.
You will not be let down! Your ideal, experienced, reputable, and trusted agent vows to remain by your side throughout the entire stressful process, offering you help and support during this difficult time. Your rights, and your freedoms will be protected! In Miami Dade County, the telephone number to call, is: 305-381-5245, and although not directly affiliated with law enforcement, this bail bond agent has experience in the field, so you can be certain, that you are receiving accurate, proficient service throughout the entire process.
Bail Bonds 24 Hours a Day, 7 Days a Week

This doesn't have to be your loved one. Call Leslie Trista-Wright, Bail Bond Agent, 24 hours a day, 7 days a week, who is ready to assist you in a time of need. Call 305-381-5245. Get the help you urgently need!
When you are looking in Dade County Corrections Bail Bonds assistance, you need an agent who is local to you. All areas of South Florida, including Miami and Fort Lauderdale are served by Bail Bond Agent, Leslie Trista-Wright.