Florida City Bail
Leslie Trista-Wright Bail Bonds for all Miami and Ft Lauderdale Jails. Dade and Broward.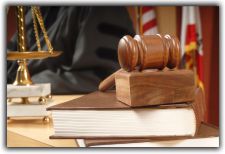 Among the fastest and most convenient Florida City bail bond services, is the one provided by the Bail Bond Agent Leslie Trista-Wright. This is the first class service you need to avoid a lengthy stay in custody before court hearings. The entire bail process will be explained to you by your agent. Expect confidentiality and respect. With the support of one of the most trusted and respected Bail Bond Agents in South Florida, your bond will be posted and your ordeal over quicker than you imagined. Everything will be done to facilitate you, including financial assistance through an EZ Payment Plan designed to help anyone with adverse economic circumstances. Over the phone bonds can be arranged, major Credit Cards are accepted.

We will guide you through the process and make it much easier on you. You will be treated with courtesy and respect.

Local bail bondsmen allow us to serve and provide 24/7 bail bonds covers Miami-Dade and Broward Counties.
Call us today at 305-381-5245 to speak to a bail bonds agent right away!

Why Choose Leslie Trista-Wright Bail Bonds?
Florida City Bail - Leslie Trista-Wright Bail Bonds is the top Bail Bonds Agency in South Florida.

At Leslie Trista-Wright Bail Bonds, We Offer Florida City Bail:
Over-the-phone bail bonds
E-Z Payment Plans
Financing available to qualified applicants... We work hard to get you OUT!
Leslie Trista-Wright Bail Bonds
Call us at 305-381-5245 24 hours a day, 7 days a week!!!
If you find yourself in Florida City and bail is required for yourself, loved ones, or family members, Bail Bond Agent, Leslie Trista-Wright is the agent to contact. You can expect professional guidance and a diligent work performance. It does not take much to become involved in a situation and be on the wrong side of the law, but fortunately, help awaits you! Should anyone in Florida City bail someone out of jail, that person is responsible for making sure that the person bailed attends all required court hearings. It is a Judge who sets the bail amount, and decides whether to grant bail or not, and considers these factors: the nature and severity of the charges, if the person being bailed is a flight risk, whether release will cause harm to others, character and criminal history, if a court date was missed in the past, and place of work.
You will not be let you down! Your ideal, experienced, reputable, and trusted agent vows to remain by your side throughout the entire stressful process, offering you help and support, during this difficult time. Your rights, and your freedom will be protected! Call your agent for Florida City Bail: 305-381-5245. Although not affiliated with law enforcement, this bail bond agent has a wealth of experience in the field, so you can be certain, that you are at a clear advantage, and that you are receiving accurate, proficient service.
Bail Bonds 24 Hours a Day, 7 Days a Week
This doesn't have to be your loved one. Call Leslie Trista-Wright, Bail Bond Agent, 24 hours a day, 7 days a week, who is ready to assist you in a time of need. Call 305-381-5245. Get the help you urgently need!
When you are looking for Florida City Bail assistance, you need an agent who is local to you. All areas of South Florida, including Miami and Fort Lauderdale are served by Bail Bond Agent, Leslie Trista-Wright.