Hialeah Bail Bonds
Leslie Trista-Wright Bail Bonds for all Miami and Ft Lauderdale Jails. Dade and Broward.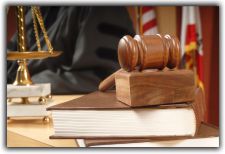 In Hialeah Bail Bonds are easy to arrange with Bail Bond Agent Leslie Trista-Wright, a fully licensed agent, serving Broward and Miami Dade Counties. A bail bond is the document presented to the court to secure the release of someone in custody, and to ensure appearance at court hearings. The bail process will be clearly explained to you, and information about your situation will be collected from you. Given this agent's tremendous experience serving the Hialeah community with bond service for many years, you can be confident that all will be done to get you back to normal, and keep you free, as you await your court hearings.

You will be guided you through the process and it will be made much easier for you. You will be treated with great courtesy and respect.

Local bail bondsmen allow us to serve and provide 24/7 bail bonds covering Miami-Dade and Broward Counties.
Call us today at 305-381-5245 to speak to Hialeah Bail Bonds agent right away!

Why Choose Leslie Trista-Wright Bail Bonds?
Hialeah Bail Bonds - Leslie Trista-Wright, Bail Bond Agent, is one of the top Bail Bond Agent Agents in South Florida.

At Leslie Trista-Wright Bail Bonds, We Offer:
Over-the-phone bail bonds
E-Z Payment Plans
Financing available to qualified applicants... We work hard to get you OUT!
Leslie Trista-Wright Bail Bonds
Call us at 305-381-5245 24 hours a day, 7 days a week!!!
Leslie Trista-Wright Bail Bond Agent, is well-established in Miami Dade County and Broward County, and provides Hialeah Bail Bonds service efficiently. This agent is fully licensed and insured, and is also experienced, reputable, and professionally competent, at the posting of affordable Hialeah bail bonds. Going beyond the call of duty to assist clients over the years and save them, and their families, from financial hardship, is the attribute which Leslie Trista-Wright is highly praised for in and around the Hialeah locality. Having lived and worked in South Florida for many years, this agent fully understands hardship, and is dedicated to getting arrested persons out of police custody fast, and back on track. Should you are need bail bonds urgently, call now: 305-381-5245, and expect professional help, and the option of payment by EZ Payment Plan.

Cheap Affordable Bail Bonds 24 Hours a Day, 7 Days a Week
This doesn't have to be your loved one. Call Leslie Trista-Wright, licensed Bail Bond Agent, who offers service 24 hours a day, 7 days a week, ready to assist you in a time of need. Call 305-381-5245.

When you are in need of affordable bail bonds, look no further. Bail Bond Service operates across South Florida; call today.