Hialeah Gardens Bail Bonds
Leslie Trista-Wright Bail Bonds for all Miami and Ft Lauderdale Jails. Dade and Broward.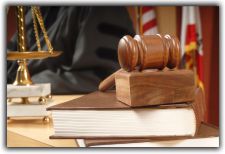 The locality of Hialeah can depend on Agent Leslie Trista-Wright for Hialeah Gardens Bail Bonds. As your agent, you can expect strict confidentiality, and professional guidance on all aspects of bail. Fully licensed Bail Bond Agent Leslie Trista-Wright has earned a brilliant reputation across South Florida as one of the most trusted and respected agents. Expect confidentiality and diligence. Your Agent will protect your rights, and get you out of custody or jail quicker than you can imagine, so that you are free until your hearings. A bail bond ensures the appearance of a defendant in a court at all hearings. The bail process and how it operates, will be explained to you. It is crucial that you contact your agent early. Documents need to be prepared and information collected, also procedure must be observed on a timely basis.

You will be guided you through the process and it will be made much easier for you. You will be treated with great courtesy and respect.

Local bail bondsmen allow us to serve and provide 24/7 bail bonds covering Miami-Dade and Broward Counties.
Call us today at 305-381-5245 to speak to Hialeah Gardens Bail Bonds agent right away!

Why Choose Leslie Trista-Wright Bail Bonds?
Hialeah Gardens Bail Bonds - Leslie Trista-Wright Bail Bond Agent is one of he top Bail Bonds Agents in South Florida.

At Leslie Trista-Wright Bail Bonds, We Offer:
Over-the-phone bail bonds
E-Z Payment Plans
Financing available to qualified applicants... We work hard to get you OUT!
Leslie Trista-Wright Bail Bonds
Call us at 305-381-5245 24 hours a day, 7 days a week!!!
In Hialeah Gardens a Bail Bonds service is available 24/7, from Agent Leslie Trista-Wright. If your loved ones, family members, or friends, need bonds, they can be written as soon as you request them, by hiring the professional services of Bail Bond Agent, Leslie Trista-Wright. Paperwork needs to be prepared and signed, and details must be collected. Expect undivided attention, and confidentiality. Anyone can get on the wrong side of the law, but a bail bond can help ease trauma. If you bail someone out of jail, you are responsible for making that person attend all court hearings. The Court sets the bail amount, not your agent, and considers the severity of the crime in deciding whether or not to grant bail. Other factors that play a role are: risk of flight, if release will cause harm to others, criminal history, if a court date was missed in the past, and the suspect's place of work.

You will not be let down! Your ideal, experienced, reputable, and trusted agent, vows to remain by your side, throughout the entire stressful process, offering you help and support during this difficult time. Your rights and freedom will be protected! The telephone number you need to call, is: 305-381-5245, and although not affiliated with law enforcement, your bail bond agent has such a wealth of experience in the field, you can be fully confident that you are receiving outstanding service.

Bail Bonds 24 Hours a Day, 7 Days a Week

This doesn't have to be your loved one. Call Leslie Trista-Wright, Bail Bond Agent, 24 hours a day, 7 days a week, who is ready to assist you, through the EZ Payment Plan, in a time of need. Call 305-381-5245. Get the help you urgently need!