Affordable Bondsman North Miami Beach
Leslie Trista-Wright Bail Bonds for all Miami and Ft Lauderdale Jails. Dade and Broward.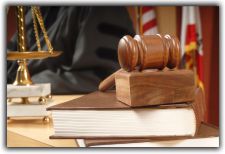 Your affordable bondsman in North Miami Beach, Leslie Trista-Wright, will tell you clearly, that it is the Court...a Judge or a Magistrate, who sets the bail amount. You may not have all of the money. If that is the case, do not panic. Here is a caring bondsman with a plan, an easy payment arrangement, known as 'the EZ Payment Plan'. With Bondsman Leslie Trista-Wright handling your matter, you will have peace of mind, knowing that you are receiving first-class service. Early action rewards! Call as soon as you are arrested.

We will guide you through the process and make it much easier on you. You will be treated with courtesy and respect.

Local bail bondsmen allow us to serve and provide 24/7 bail bonds covers Miami-Dade and Broward Counties.
Call us today at 305-381-5245 to speak to a bail bonds agent right away!

Why Choose Leslie Trista-Wright Bail Bonds?
Bail Bond in Dade - Leslie Trista-Wright Bail Bonds is the top Bail Bonds Agency in South Florida.

At Leslie Trista-Wright Bail Bonds, We Offer:
Over-the-phone bail bonds
E-Z Payment Plans
Financing available to qualified applicants... We work hard to get you OUT!
Leslie Trista-Wright Bail Bonds
Call us at 305-381-5245 24 hours a day, 7 days a week!!!
One will be hard pressed to find a fully licensed bondsman who is as hardworking and as well-respected as this bondsman. This refers to the preferred bondsman, the affordable bondsman serving North Miami Beach for many years, consistently, Leslie Trista-Wright. Read glowing reports from the many arrested persons who benefited tremendously from the express bail service offered by this caring bail bondsman. Bail Bonds, when needed are always urgent! Your bondsman, Leslie Trista-Wright, is fully aware of that and so acts with a sense of mission. Expect fast release from jail. It will be helpful if you gather your identification documents and other relevant paper work to facilitate the posting of your bail bond and the entire release process. Call today for details. Dial: 305-381-5245.
Bail Bonds 24 Hours a Day, 7 Days a Week
This doesn't have to be your loved one. Call Leslie Trista-Wright Bail Bonds, where we have agents standing by 24 hours a day, 7 days a week, ready to finance you in a time of need. Call 305-381-5245. We can help!
When you are in need of an affordable bail bondsman in Miami, look no further. We serve all areas of South Florida, so give us a call today.